BILL SIMMONS PRESENTS

Method to the Madness
How Belichick rules the draft.
Barnwell »
Upon Closer Examination
NBA Trade Value, Part 1.
Simmons »
Al Michaels.
B.S. Report »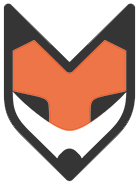 NBA All-Star Game
Too many votes for LeBron?
Paine »
Winter Is Coming
East's blizzard may be historic.
Enten »

Jeff Goodman

Field Yates

College Football
COLLEGE FOOTBALL: #CFBrank
Watch and participate with "SportsNation" TV weekdays on ESPN2 at 3 p.m. ET.
SUPER HEROES
Two Marvel heroes have a bet going over the Patriots-Seahawks matchup in the Super Bowl.
Check it out »
BRADY AND BELICHICK BELIEVERS?
Tom Brady's and Bill Belichick's explanations of the underinflated footballs have divided the nation. Where do you stand?
Vote! »