BILL SIMMONS PRESENTS

Zen Master Of Puppets
How can Phil fix the Knicks?
Lowe »
Upon Closer Examination
Introducing Bracketiatry.
Phillips »
NFL free-agency report.
Barnwell »

RICK REILLY
Buffett's Billion Is So Perfect
Will anyone beat Warren Buffett in his bracket game? Column » The optimism of Jim Kelly »
FiveThirtyEight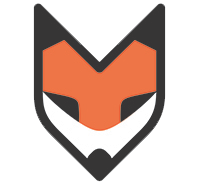 Nate Silver's new site launches Monday, just in time to help you fill out a winning NCAA tournament bracket.

Buster Olney

Mel Kiper

Fantasy Baseball
Watch and participate with "SportsNation" TV, weekdays on ESPN2 at 3 p.m. ET.
GET BOARD
Is Jadeveon Clowney the top NFL draft prospect? Or do you like someone else?
Rank 'Em! »
TOURNEY TIME
The bracket is out. Now to deconstruct it. Which team will win each regional? Who got snubbed? How many No. 1s will reach the Final Four?
Vote! »