BILL SIMMONS PRESENTS

Sweet 16 Mailbag
All tourney questions answered.
Titus »
Upon Closer Examination
NBA Shootaround.
Grantland Staff »
AL East preview.
Lindbergh »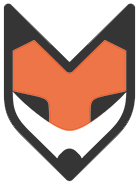 Kevin Love's MVP Vote
It's consistent with history.
Paine »
Introducing 'Hot Takedown'
Our podcast talks Madness.
Listen


Fantasy Baseball

Ford & Pelton

College Football
Watch and participate with "SportsNation" TV weekdays on ESPN2 at 3 p.m. ET.
REBELLIOUS CHIEF
Kansas City Chiefs coach Andy Reid refuses to conform to the more traditional attire of his peers.
Read »
UNFAMILIAR RING
After an illustrious 19-year career, Steve Nash's retirement officially lands him on the all-no rings team.
Check out the list »