BILL SIMMONS PRESENTS

NFL Outrage
Mailbag and Week 3 picks.
Simmons »
Upon Closer Examination
How bad has Tampa been?
Barnwell »
Relief aces and pen strategy.
Lindbergh »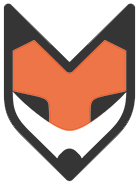 Week 3 In The NFL
Elo ratings and playoff odds.
Silver »
The Pyramid of Football
What lies beneath the EPL?
Roeder »

NFL Insider

Buster Olney

Travis Haney
ESPN THE MAG: THE FANSOURCED ISSUE
Watch and participate with "SportsNation" TV weekdays on ESPN2 at 3 p.m. ET.
IT'S ALMOST OCTOBER ...
Teams are beginning to clinch MLB playoff spots. What are their futures? Who wins the Series?
Vote! »
TOMMY THE BROKER?
What would 2-time Super Bowl MVP Tom Brady be doing if not for football? Apparently trading stocks, according to his college resume.
Check it out »