BILL SIMMONS PRESENTS

MLB Preview
Division breakdown:
AL Central »
AL East »
Upon Closer Examination
Your NCAA viewing guide.
Sharp »
Morgan and Wambach.
B.S. Report »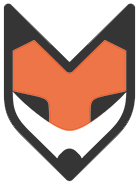 March Madness Crib Notes
Sweet 16 odds and analysis.
Morris »
UK Likely To Go Undefeated
March Madness Predictions »

Matt Williamson

#NBAFrontOffice

Tony Blengino
Watch and participate with "SportsNation" TV weekdays on ESPN2 at 3 p.m. ET.
FROSTY RELATIONSHIP
The Jets-Patriots feud has become the NFL's never-ending soap opera. Here's how things got to this point.
Read »
UNFAMILIAR RING
Steve Nash retired without ever winning a title, landing him on an undesirable list of hoops luminaries.
Check out the list »