BILL SIMMONS PRESENTS

NBA Trade Value, Part 1
Diving into a deep league.
Simmons »
Upon Closer Examination
Revisiting Pats-Seahawks '12.
Barnwell »
Bill's dad and J-Bug.
B.S. Report »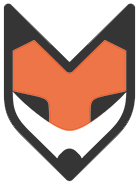 NBA All-Star Game
Too many votes for LeBron?
Paine »
The Isles Are Back
The rise of NY's other NHL team.
Paine »

COLLEGE FOOTBALL: #CFBrank
Watch and participate with "SportsNation" TV weekdays on ESPN2 at 3 p.m. ET.
JUKE-MOVE HERO
Hold on to your shoes: This powerful football juke takes one-on-one football drills to the next level.
Watch »
CRAZY THROW-IN GOAL

Ridiculously long soccer throw-ins are impressive. But
scoring
from a
flip
throw-in?
Check this out »