BILL SIMMONS PRESENTS

Houston's Problem
Is the title window closing?
Lowe »
Upon Closer Examination
AL Wild Card preview.
Lindbergh »
Building an NFL super team.
Barnwell »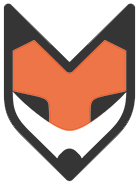 You Don't Need 8 Glasses Of Water
Drink when you're thirsty.
Oster »
Jeter Was MLB's Biggest Star
And now he's gone.
Silver »

Kiper & McShay

Dan Szymborski

Travis Haney
Watch and participate with "SportsNation" TV weekdays on ESPN2 at 3 p.m. ET.
FALL FORWARD
Which teams will win big in the 2014 MLB playoffs? It's time to make your predictions ...
Vote! »
PATRIOT PROBLEMS
After their blowout loss Monday, are the Patriots in trouble? Is Tom Brady no longer elite? Which team will win the AFC East?
Vote »