BILL SIMMONS PRESENTS

Lone Star Rondo
Who won this mega trade?
Lowe »
Upon Closer Examination
Rajon Rondo lightning round.
Staff »
Chris Rock, Bill's dad.
B.S. Report »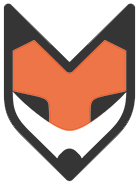 NFL Elo Rankings
The NFL's top tier is clearer.
Silver »
The NBA's Future
Knicks will win .03 titles by 2019.
Silver »

Fantasy Football

Tom Haberstroh

Field Yates
MEN'S BASKETBALL RECRUITING
Watch and participate with "SportsNation" TV weekdays on ESPN2 at 3 p.m. ET.
SWEATER WEATHER
Peyton Manning, Richard Sherman, J.J. Watt and Johnny Manziel have officially licensed ugly sweaters.
Check it out »
SWAGGY'S SWAGGER
Before hitting the game winner on the road against the Spurs, Nick Young boasted that nobody in the world could guard him one-on-one.
Check it out »