BILL SIMMONS PRESENTS

NBA Shootaround
The masked man in OKC.
Staff »
Upon Closer Examination
MLB risers and sliders.
Lindbergh »
Tina Fey's Netflix triumph.
Greenwald »

Skip Bayless
Shamed Into A Fight
Floyd Mayweather Jr. had to stop ducking Manny Pacquiao or live with a tainted legacy. Column »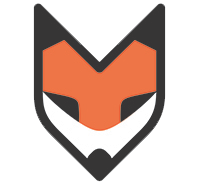 LeBron, Curry, Harden or Westbrook for MVP? Well, what does "valuable" mean to you?
Neil Paine»

Mark Dominik

College Hoops

David Thorpe
Watch and participate with "SportsNation" TV weekdays on ESPN2 at 3 p.m. ET.
PARTYING WITH GRONK
The Rob Gronkowski Super Bowl party tour is in full swing, and we're following him in all his Gronkness.
Read »
NBA MAN IN THE MIRROR
We take a stab at answering what LeBron James was thinking in his introspective mirror selfie after his key FT misses.
Check it out »