BILL SIMMONS PRESENTS

Kraftwerk and Beast Mode
A tale of two brands.
Pierce »
Upon Closer Examination
The mastery of Belichick.
Brown »
A Super Bowl breakdown.
Barnwell »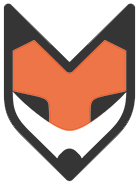 The Dean Of Vegas Prop Bets
Meet Jimmy Vaccaro.
Siegel »
Kickers Are Forever
They secretly changed the NFL.
Morris »

Neil Hornsby

Tom Haberstroh

Seth Greenberg
Watch and participate with "SportsNation" TV weekdays on ESPN2 at 3 p.m. ET.
SUPER HEROES
Two Marvel heroes have a bet going over the Patriots-Seahawks matchup in the Super Bowl.
Check it out »
BRADY AND BELICHICK BELIEVERS?
Tom Brady's and Bill Belichick's explanations of the underinflated footballs have divided the nation. Where do you stand?
Vote! »