BILL SIMMONS PRESENTS

ALDS Preview
A comprehensive breakdown.
Lindbergh »
Upon Closer Examination
Out-of-nowhere NFLers.
Barnwell »
Keyon Dooling's secret.
Conn »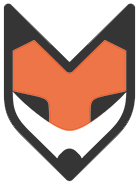 The Last NFL Dynasty?
What the Patriots' loss means.
Morris »
Farewell to Adam Dunn
He was a sabermetric bellwether.
Paine »

MLB Playoffs

Jeff Goodman

Fantasy Football
Watch and participate with "SportsNation" TV weekdays on ESPN2 at 3 p.m. ET.
FALL FORWARD
Which teams will win big in the 2014 MLB playoffs? It's time to make your predictions ...
Vote! »
PATRIOT PROBLEMS
After their blowout loss Monday, are the Patriots in trouble? Is Tom Brady no longer elite? Which team will win the AFC East?
Vote »