BILL SIMMONS PRESENTS

The Championship Belt
It's the NFL defense edition.
Barnwell »
Upon Closer Examination
Our NBA All-Star rosters.
Lowe »
Zach Lowe, JackO.
B.S. Report »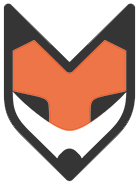 Kickers Are Forever
They secretly changed the NFL.
Morris »
NBA Power Ratings
The Cavs crack the top 10.
Paine »

Watch and participate with "SportsNation" TV weekdays on ESPN2 at 3 p.m. ET.
SUPER HEROES
Two Marvel heroes have a bet going over the Patriots-Seahawks matchup in the Super Bowl.
Check it out »
BRADY AND BELICHICK BELIEVERS?
Tom Brady's and Bill Belichick's explanations of the underinflated footballs have divided the nation. Where do you stand?
Vote! »