BILL SIMMONS PRESENTS

They Might Be Royals
Will K.C.'s run last?
Jazayerli »
Upon Closer Examination
An Emmys preview.
Greenwald & Ryan »
The disappointing NFL teams.
Sharp »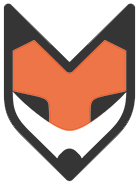 How Many People Do Police Kill?
Nobody knows.
Fischer-Baum »
How Rare Is FSU's Case?
Defending champs start No. 1.
Paine »

Phil Steele

Kevin Pelton

Fantasy Football
Watch and participate with "SportsNation" TV weekdays on ESPN2 at 3 p.m. ET.
ANOTHER JOHNNY CONTROVERSY
Will Johnny Manziel's behavior hurt his NFL career? What is his future as an NFL quarterback?
Vote »
NO. 1 FAN

New Clippers owner Steve Ballmer is really excited about his new team. How excited? His performance at Monday's fan fest says it all.
Instant Awesome »