Whitaker to replace Parkinson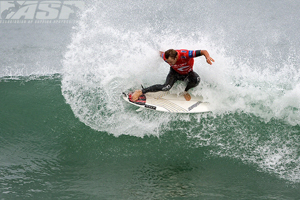 ASPWhitaker joins the Tour for the remaining events.
Veteran ASP World Tour competitor of eight years Tom Whitaker, 30, will replace injured Joel Parkinson on the current 2010 Tour. He will compete in the remaining events of the season. Whitaker missed his opportunity to continue competing on Tour after finishing 34 at the Billabong Pro, which placed him outside the Tour's top 32 after the mid-season cutoff.
"It's been a really fun start to this year. I feel like I'm surfing better, even pulling airs (haha -- that's all people care about now). I've had some good heats (beating Mick Fanning in Brazil) and I've had my fair share of slow and really silly heats," Whitaker said in an ASP interview.
Whitaker will continue on Tour and will compete at the next stop in San Clemente, Calif. at the Hurley Pro Trestles beginning on September 12.
ALSO SEE

Keep it here for the latest news in surfing.
---
More News
---
Features
---
Video
---
Galleries
Surfing Blog | ESPN Action Sports
MORE ACTION SPORTS HEADLINES
MOST SENT STORIES ON ESPN.COM