Rolland wins second WXE SuperPipe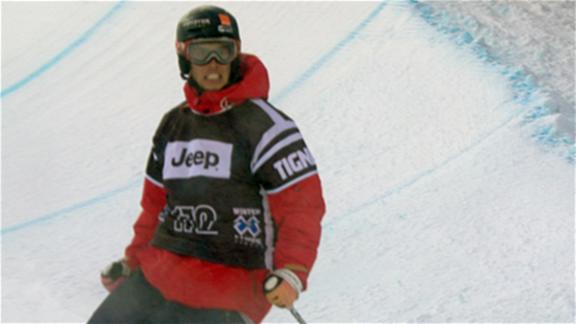 Kevin Rolland Wins Ski SuperPipe
Kevin Rolland nailed his first run of the evening at Winter X Tignes 2011 for his fourth straight ESPN gold medal.
Kevin Rolland Wins Ski SuperPipe
VIDEO PLAYLIST
Of the 22,500 people in attendance at Wednesday night's Men's Ski SuperPipe finals in Tignes, France, a majority of them (including the 120 friends and family he bussed in) seemed to be cheering for local boy Kevin Rolland, who's from nearby La Plagne. Rolland was a natural crowd favorite, of course, seeing as he won SuperPipe last year at Winter X Europe, as well as at the 2010 and 2011 Winter X Games in Aspen, Colo.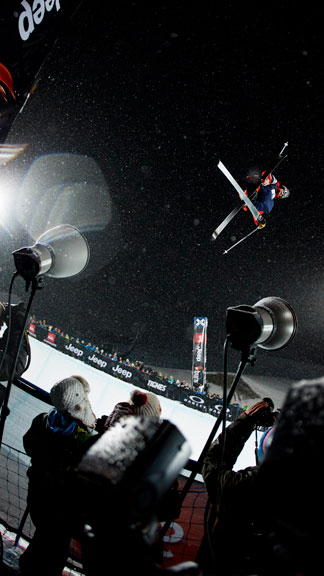 Stéphane Candé/ESPN ImagesKevin Rolland makes it four X event golds in a row at Winter X Tignes 2011.
And sure enough, Rolland pleased his thousands of fans, who were toting "Kevin" flags and honking horns, by winning his fourth gold at a Winter X event. "All of my friends and family are here," Rolland said. "I landed the run I wanted to on my first run. My last run wasn't my best, but it's still crazy."
Rolland's first run -- which included a double cork 12 and an alley-oop flatspin 360 into two switch tricks -- scored a whopping 93.00, a full three points ahead of second place's Justin Dorey, from Canada. Aspen native Torin Yater-Wallace, who at 15 years old is the youngest skier at WXE, took third with an 88.00. American favorite and seven-time Winter X SuperPipe medalist Simon Dumont ended up in fourth place with a score of 87.00.
Dorey's highest-scoring first run included a double cork 12 and, on his last hit, a switch double cork 10, the first time that trick has been landed cleanly in competition. "I love Winter X Europe. I have two podiums here now," said Dorey, who got bronze at 2010 Winter X Europe. "I tend to have good luck here."
Yater-Wallace became the youngest Winter X medalist ever when he took silver at WX15. In Tignes, he proved his podium finish in Aspen wasn't a one-off. "I couldn't have put down a run I'm happier with," Yater-Wallace said about his third run, which included a double alley-oop flatspin 900 Japan, a rightside 1080 and a switch alley-oop 720 mute.
In fifth place was Frenchman Thomas Krief, who was given a last-minute entry to the finals after Mike Riddle suffered a concussion during training earlier in the evening. "I fell and hit my head, so they wouldn't allow me to compete," Riddle said from the spectator area during the finals. "My head feels a little funny, but I am OK."
Check out the complete Men's Ski SuperPipe results.
2011 WINTER X GAMES EUROPE

The second Winter X Europe is underway in Tignes, France.
WX Europe Home »
X Blog »
---
Winter X Games 2012
---
Winter X Games Europe 2011 Full Results
---
Event Recaps
---
Event Info
---
WX Euro Previews
---
Winter X Games 15
---
Year-round content
MOST SENT STORIES ON ESPN.COM