December, 17, 2014
Dec 17
10:22
PM ET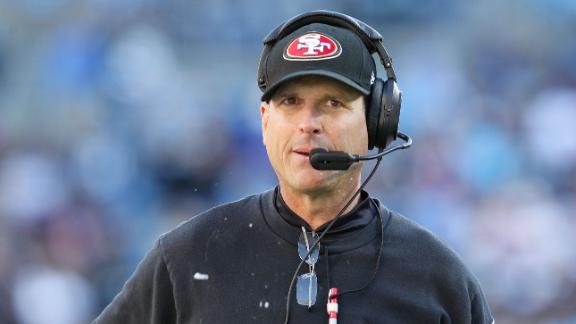 Is a reunion at the Big House going to get in the way of the
Oakland Raiders
' big plans?
ESPN's Adam Schefter is reporting that Michigan
is making a push for
San Francisco 49ers
coach Jim Harbaugh, who played quarterback at the school. Harbaugh is not expected back with the 49ers and is expected to be the target of the Oakland Raiders after the season.
Schefter reported Harbaugh is "considering" the Michigan job. There are reports that the school is offering Harbaugh a six-year, $49 million deal.
Here are some thoughts on how it affects the Raiders:
It's not over yet:
This is high speculation season. Lots of rumors are floated. The key is leverage. Harbaugh has plenty of it and it's being played. Let's see what happens.
Raiders can match that deal:
If Mark Davis really wants Harbaugh, he knows he has to pay big. I believe he's prepared. So, if Harbaugh is patient, more cash could be had in the Bay Area and in the NFL.
What if Harbaugh goes to Michigan?
Well, the Raiders will be bummed. Gruden is staying at ESPN. Harbaugh was the big fish. If not, the Raiders will have to lower their expectations. There will still be plenty of good candidates. But no Harbaughs left.
AFC WEST SCOREBOARD
Saturday, 12/20
Sunday, 12/21
Monday, 12/22