It's time to click open our weekly Baltimore Ravens' Twitter mailbag:.
Former Ravens LB Ray Lewis will be remembered as one of the best leaders in NFL history, and you're not going to get an argument from Jack Del Rio.
Pro Football Focus underscored Baltimore guard Marshal Yanda's importance in its recent ranking of the NFL's top 101 players in 2014.
John Harbaugh told the graduates of Stevenson University on Thursday that there is a secret to success: hard work.
The Ravens improved one spot from last year's ESPN rankings.
The franchise's total player payroll of $108.6 million ranks 50th.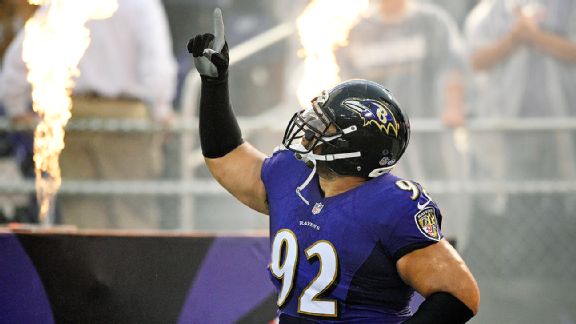 Football Outsiders IDs the top remaining needs in the AFC North, including holes in the receiving corps for both the Browns and Bengals.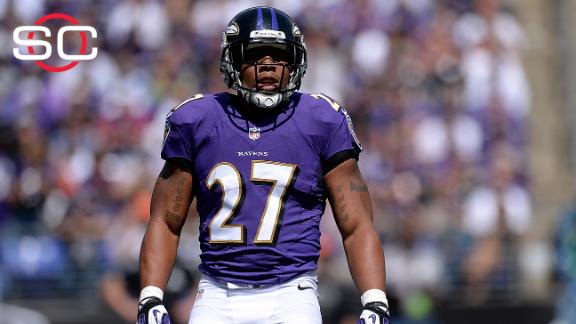 A New Jersey judge dismissed domestic violence charges against Ray Rice after the former Baltimore Ravens running back completed his pre-trial intervention program.
This wasn't a perfect offseason, but it was graded harshly by ESPN Insiders.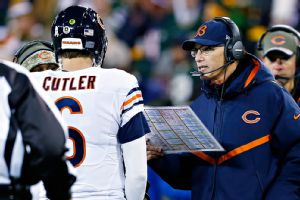 New offensive coordinator Marc Trestman can transform Joe Flacco into an elite quarterback in 2015. KC Joyner explains how.
The Ravens' John Urschel thinks coaches are too risk-averse to go for two-point plays more often.
Players in top tier are understandable, but Flacco can put his postseason win totals and stats up against almost any of them.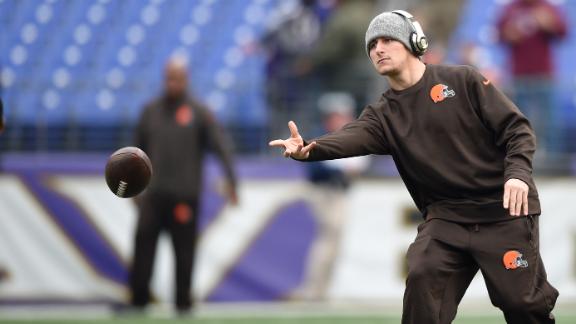 ESPN's NFL Nation reporters discuss the hot topics in video form regarding each of their teams.
NFL Nation TV catches up with Buffalo Bills Hall of Fame quarterback Jim Kelly and his daughter, Erin Kelly, who will talk about her new book.
The NFL approved moving back extra points to the 15-yard line on Tuesday to make one of the sport's most boring plays more challenging.