This week's regional @sinow cover: Jonny Gomes #BostonStrong twitpic.com/clf7ji— Boston Red Sox (@RedSox) April 23, 2013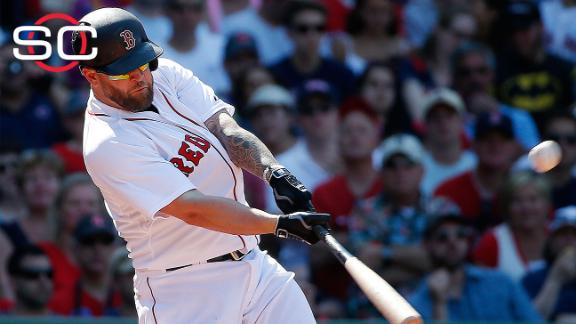 With the Red Sox headed to Minnesota, they hope David Ortiz can handle the Twins the same way Mike Napoli beat up on the Angels.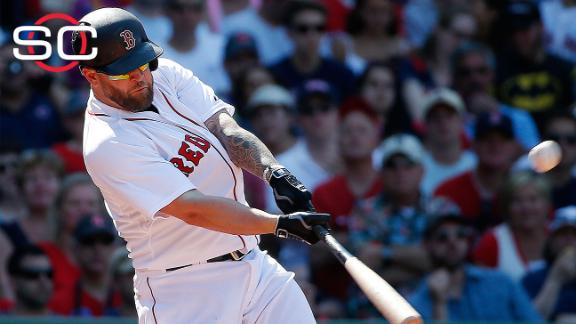 Mike Napoli continued his hot hitting and Wade Miley pitched eight strong innings as the Red Sox won the rubber game against the Angels.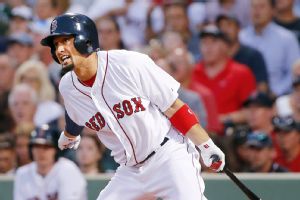 Shane Victorino is going on the disabled list for the second time this season, the sixth time in three seasons with the Boston Red Sox and 11th time since 2007.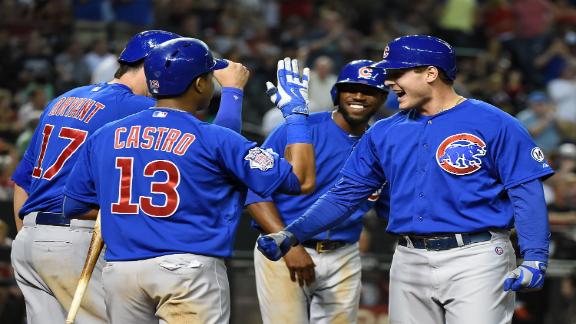 Anthony Rizzo's power display for the Cubs against the Diamondbacks headlines Saturday's rundown of top performers on big-league diamonds.
Mike Napoli hit two home runs in Saturday's win over the Angels.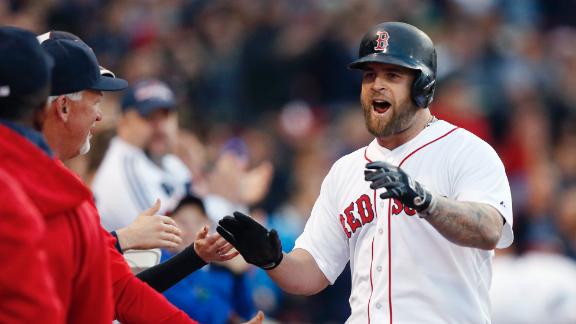 Mike Napoli hit two long home runs off former Angels teammate C.J. Wilson and the Boston Red Sox beat the Los Angeles Angels, 8-3.
Shane Victorino is batting second for the Boston Red Sox on Saturday and Mookie Betts is sitting.
The Boston Red Sox's veneer of pending respectability is shattered in what was easily their worst inning this season.
Bad pitching and embarrassing fielding spoil Rusney Castillo's 2015 debut, with the Boston Red Sox falling 11-5 to the Los Angeles Angels.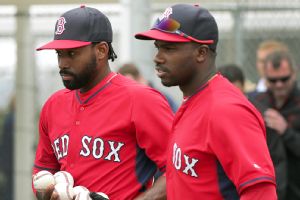 Seeking help for a struggling offense, the Red Sox recalled Rusney Castillo, who batted eighth and played right field Friday.
Jim Bowden lays out the 20 players most likely to be dealt by July 31, including a trade likeliness rating, interested teams and best fit for each guy.
It is folly to waste more of Rusney Castillo's time in the minors. It is equally folly to believe he can turn this around by himself.
SI highlights Boston on cover