Gordon Edes looks back at the drama of Game 2 and ahead to Game 3 in Detroit.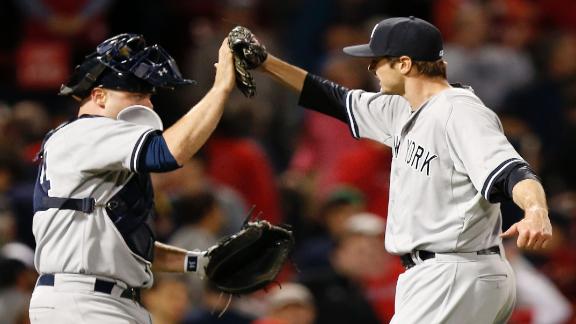 The Red Sox were swept by the Yankees in a series at Fenway for the first time since 2006.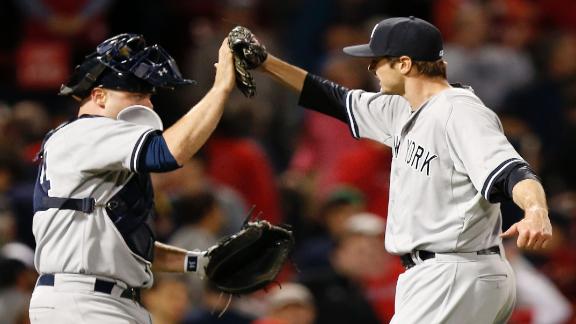 It's early, but it's clear the Red Sox have issues after a sweep by the Yankees.
The Red Sox try to avoid being swept in a series for the first time this season when they face the Yankees at Fenway Park.
The Boston Red Sox claimed infielder Luis Jimenez off waivers Sunday from the Milwaukee Brewers.
7h
ESPN Stats & Information
Only one other team has relied on its bullpen as much as these teams have relied on theirs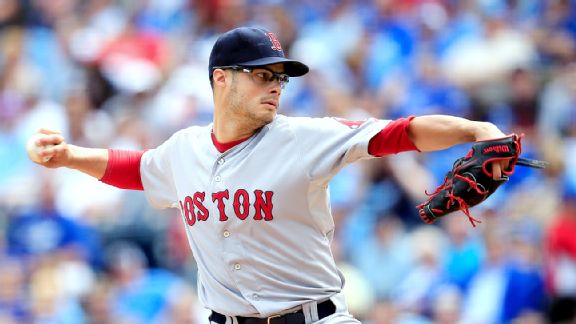 ESPN Chalk's Vegas experts give their best bets for the Sunday Night Baseball game between the New York Yankees and Red Sox, featuring an unpredictable Adam Warren-Joe Kelly pitching matchup.
There's no time like the present for the catcher-needy Red Sox to turn to their untouchable blue-chip receiver to handle their catching chores.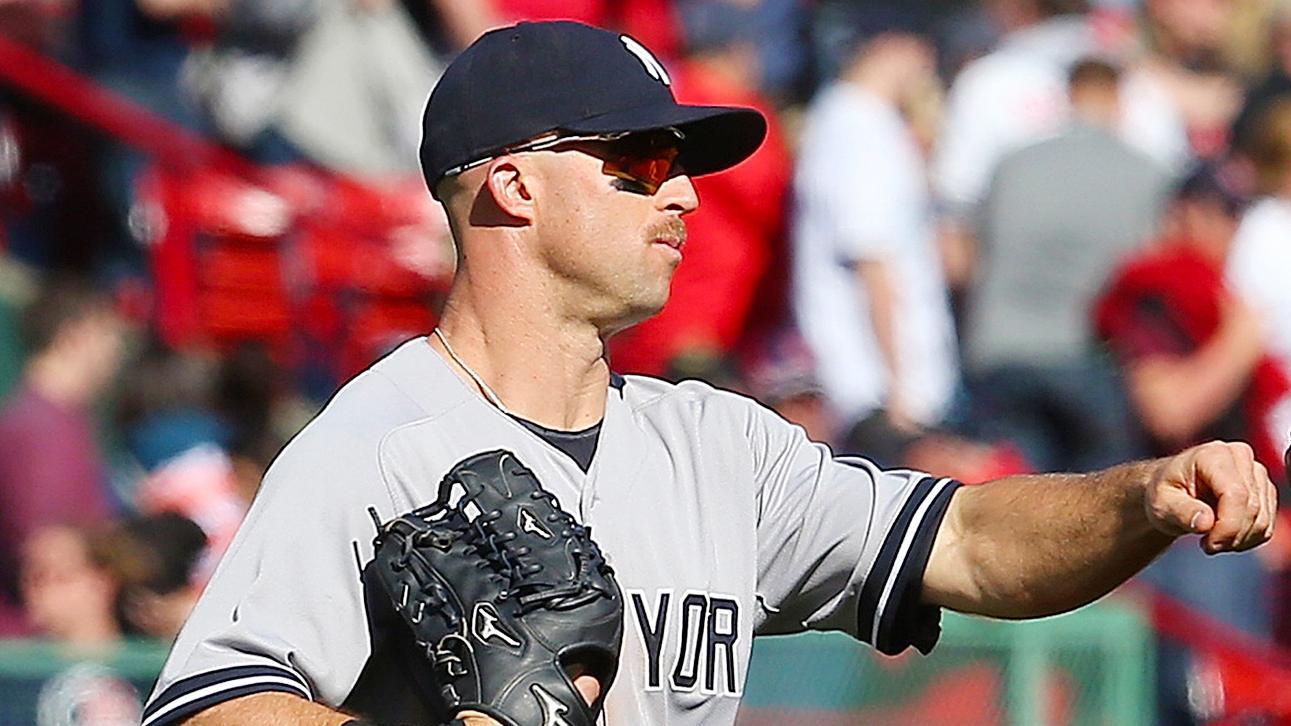 The Boston Red Sox lost for the ninth time in their last 14 games and their second straight to the New York Yankees, this time by a 4-2 score.
Blake Swihart, a heralded Red Sox catching prospect, makes his major league debut Saturday for Boston against the Yankees.
Saturday's episode involves the latest chapter in the vaunted New York Yankees-Boston Red Sox rivalry, and Nathan Eovaldi's first encounter with it.
The catcher, called up after the injury to Ryan Hanigan, will bat ninth against the New York Yankees on Saturday.
Alex Rodriguez caught the Red Sox battery of Sandy Leon and Junichi Tazawa by surprise on his game-deciding home run.