MLB had no choice with Biogenesis
July, 16, 2013
7/16/13
9:43
AM ET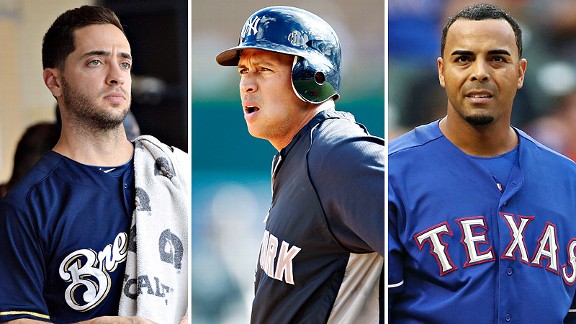 USA TODAY SportsRyan Braun, Alex Rodriguez and Nelson Cruz all could face lengthy suspensions for PED use.
Bud Selig didn't have to commission the Mitchell report, and there's a strong argument that he made a mistake by needlessly picking a scab that didn't have a chance of healing when he did. George Mitchell was never going to get all of the answers, or all of the names, and he instead generated a woefully incomplete document while tossing 86 players to the mob, completely out of context. And he did this while almost certainly knowing that he had barely scratched the surface.
But the Biogenesis fight is different.
Major League Baseball did not pick this fight. That was created by those who worked to beat the system, and once the rumors of a pod of PED use in Miami began to circulate -- as
written here early last November
-- the investigators for the sport essentially were left with two choices: