March, 15, 2014
Mar 15
11:01
PM ET
ESPN.com news services
The New England Patriots have reached agreement on a three-year deal with wide receiver Brandon LaFell, a source told ESPN NFL Insider Adam Schefter.
LaFell, who enters his fifth NFL season, played the last four with the Carolina Panthers. At 6-foot-2 and 210 pounds, he is an inside/outside receiver who started all 16 regular-season games in 2013 and finished with a career-high 49 catches for 627 yards and five touchdowns.
Against the Patriots in 2013, LaFell had a season-high seven catches for 59 yards and a touchdown in the Panthers' 24- 20 win in Week 11
LaFell entered the NFL as a third-round draft choice of the Panthers in 2010 after playing for LSU.
He is the second wide receiver the Patriots reached agreement with on Saturday. The team also brought back Julian Edelman.
The Carolina exodus continues as the Panthers have lost receivers LaFell, Steve Smith (Baltimore Ravens) and Ted Ginn Jr. (Arizona Cardinals) in the first week of free agency.
Information from ESPN.com Patriots reporter Mike Reiss contributed to this report.
March, 15, 2014
Mar 15
3:28
PM ET
ESPN.com news services
The Carolina Panthers have reached an agreement with veteran safety Roman Harper on a two-year deal worth $4.5 million, including a $1.5 million signing bonus, a league source told ESPN NFL Insider Adam Schefter.
The Panthers had a void at safety after Mike Mitchell left to sign with the Pittsburgh Steelers.

Harper, 31, is a two-time Pro Bowler who was a cornerstone of the New Orleans Saints' defense for most of the past eight years at strong safety. But he became more of a part-time player last year and was released in a cost-cutting move in February.
The 6-foot-1, 200-pounder, who was drafted in the second round out of Alabama in 2006, made his mark as an attacking blitzer and run stuffer. His 17 sacks are the most in the NFL by any defensive back since 2006, and his 13 forced fumbles are tied for sixth among defensive backs in that span. He made the Pro Bowl in 2009 and '10.
Harper has struggled at times in deep pass coverage. He missed seven games in the middle of last season with a knee injury, but he finished strong.
ESPN.com Saints reporter Mike Triplett contributed to this report.
March, 15, 2014
Mar 15
11:47
AM ET
So wide receiver
Hakeem Nicks
, after signing a one-year deal with the
Indianapolis Colts
, says
Carolina Panthers
general manager Dave Gettleman made him an offer but "it didn't turn out the right way."

Nicks
Could it be the money wasn't enough? The deal with Indy reportedly is worth a maximum of $5.5 million. I doubt the Panthers would have gone that high even though they don't have a wide receiver with an NFL catch on their current roster.
Could it be Nicks thought quarterback
Andrew Luck
and the Colts were in a better position offensively to make a run at the Super Bowl than
Cam Newton
and the Panthers? Well, Luck is the more proven quarterback, and he does have a more proven offensive line and weapons around him.
Newton doesn't have a left tackle, his running backs are getting up there in age and -- as mentioned above -- he doesn't have a proven receiver, since
Steve Smith
was released Thursday.
"I think it was just the situation," Nicks said on a conference call. "After talking to Gettleman, I think he agreed that this is the best situation for me as well, too, even though they made the offer. Like I said, I feel like I made the best decision and I'm going to take advantage of it."
This doesn't bode well for Carolina. If Nicks, a native of Charlotte, didn't think a team coming off a 12-4 record with the league's No. 2 defense wasn't the right situation, then the Panthers have a problem.
With only a handful of quality free-agent receivers on the market, the Panthers are back in a position of almost having to re-sign No. 2 receiver
Brandon LaFell
, who never has been a dependable No. 2 receiver.
This makes getting a starting wide receiver in the draft even more imperative. Fortunately for Carolina, the draft is rich in wide receivers, even for a team with the No. 28 pick.
But first-year receivers often struggle.
Perhaps Nicks realized this was a situation where he wouldn't benefit because there wouldn't be another proven receiver to take the pressure off him. He'd be no better off than Smith was.
At Indy, he'll be flanked by
Reggie Wayne
and
T.Y. Hilton
, two proven receivers.
"It looks like a three-headed monster to me," Nicks said. "Last time I was in that situation, I won a Super Bowl."
Three heads are better than one.
Or in Carolina's situation, none.
March, 15, 2014
Mar 15
8:00
AM ET
Let me introduce you to
Marvin McNutt
and
Tavarres King
.
First, they really are NFL wide receivers. And at the moment, they are the top two wide receivers on the
Carolina Panthers
roster. Maybe the best pair of starting wide receivers you've never heard of.
Until Carolina signs or drafts somebody, that is.
Meanwhile, let's get acquainted with them before I get into my Saturday morning mailbag, which had to be reintroduced for questions on Twitter after top free-agent target
Hakeem Nicks
signed with Indianapolis on Friday evening.
McNutt is 6-foot-4 and 216 pounds. He was born in St. Louis and went to the University of Iowa, where his 28 touchdown catches set a school record.
He has zero catches in the NFL, unless you want to count that one he caught out of bounds this past season. Philadelphia selected him in the sixth round of the 2012 draft. He was released during final cuts of training camp that year, re-signed to the practice squad and released again in May of 2013.
The
Miami Dolphins
claimed McNutt in May, then cut him in August. Carolina signed him in October.
When you go to ESPN.com's page on McNutt it says "no stats available" -- at least as a wide receiver. He did have two special-teams tackles for Philadelphia.
He wears No. 15.
King is 6-foot and 191 pounds. He was born in Mount Airy, Ga. and attended the University of Georgia, where he caught 135 passes for 2,602 yards and 20 touchdowns.
He has zero catches in the NFL. Denver selected him in the fifth round of the 2013 draft and eventually placed him on the practice squad. The Panthers claimed him off waivers on Oct. 21. He was exposed to the waiver wire because the Broncos needed to clear a roster spot to activate linebacker
Von Miller
.
When you go to ESPN.com's page on King it says "no stats available" -- offensive or defensive.
He wears No. 12.
No. 89 is available if he wants it, though.
That is about all I know, and I had to do a Google search for that.
On to the Saturday mailbag, and apologies to the questions I had to eliminate that weren't relevant after Nicks' signing.
March, 14, 2014
Mar 14
5:55
PM ET
Steve Smith
's Friday afternoon conference call introducing himself as the newest member of the
Baltimore Ravens
was cut short because a local television station apparently had its phone line tied into its newscast.
Smith
But through the background noise that made it almost impossible to hear, one thing was clear -- Smith doesn't hold a grudge against the
Carolina Panthers
for releasing him after 13 seasons.
Carolina's all-time leading receiver even took back his "blood and guts" quote from a Charlotte radio interview Thursday in which he was asked what it would be like when he faced the Panthers for the first time.
Baltimore, by the way, hosts Carolina in 2014.
"It was more tongue and cheek," Smith said of his comment. "I can't be upset with the organization that gave me everything."
What also could be heard over the noise was the Ravens want Smith to be himself. That was said consistently to Smith throughout the recruitment process that began within minutes of Carolina releasing him Thursday.
The Ravens saw in Smith what the Panthers apparently couldn't anymore -- still one of the top competitors in the NFL, a player still capable of making an impact and one capable of being a leader.
What we haven't heard through the silence at Carolina's Bank of America Stadium is why the Panthers felt Smith, 35, couldn't be all these things.
The organization felt so strong that Smith couldn't that they're paying him $5 million to play for another team -- on top of the 3-year, $11.5 million deal Smith got from Baltimore.
General manager Dave Gettleman still hasn't come out and said why he didn't believe Smith could be a leader, why he possibly couldn't get along with others in an environment where he had been since Carolina selected him in the third round of the 2001 draft.
We also haven't heard from quarterback
Cam Newton
. I'm curious what he has to say now that he's left without his top four wide receivers from last season. No. 2
Brandon LaFell
is testing the market, No. 3
Ted Ginn
Jr. signed with Arizona and No. 4
Domenik Hixon
signed with Chicago.
My guess, because he hasn't spoke up, is Newton's OK with it because he doesn't have to answer to Smith anymore.
Yeah, Smith challenged the first pick of the 2011 draft at times, but that's what veterans are supposed to do -- help young players mature.
The Ravens weren't alone in believing Smith still can be an asset. San Diego had an offer on the table. New England had scheduled a visit. Washington and Seattle showed interest.
Yet the Panthers dumped him.
As Gettleman likes to say, we don't always know the reasons things happen until two or three years down the road -- if ever.
March, 14, 2014
Mar 14
2:30
PM ET
Now that the fumes from the jet that took wide receiver
Steve Smith
to Baltimore and beyond have dissipated, what's next for the
Carolina Panthers
?
They still need help at wide receiver with none of their top four from 2013 under contract since Smith was released on Thursday. They still need help at cornerback and safety.
And they still need help at offensive tackle, although most of those in free agency that could help are long gone.
But there is still talent out there to be had as we get past the first wave of free agency. Here are a few players who might be a good fit:
Wide receivers
Nicks

Hakeem Nicks: The former member of the New York Giants remains a priority for Carolina. He was in Indianapolis on Friday, but he also has expressed an interest in Carolina and San Diego. San Francisco reportedly is interested as well. This might take some time to sort, and the Panthers appear willing to wait to see what the market sets for the former Independence (Charlotte) High standout. That he already has a relationship with general manager Dave Gettleman, who spent most of his career with the Giants before last season, doesn't hurt.
James Jones: He had a modest 59 catches for 817 yards and three touchdowns for the Green Bay Packers last season, but the year before he had 64 catches for an amazing 14 touchdowns. Don't think for a second the Panthers don't have their eye on him.
Emmanuel Sanders: He had 67 catches for 740 yards and six touchdowns at Pittsburgh last season. In his fourth year out of Southern Mississippi, this 5-foot-11, 186-pounder also could be a bargain. He was with the Chiefs on Friday, and he reportedly has visited Tampa Bay and Jacksonville. Has the speed to replace Ted Ginn Jr.
Cornerbacks
Tillman

Charles "Peanut" Tillman: Chicago wants him back, and he got out of Tampa Bay without a deal. He's 33, but word has it Panthers coach Ron Rivera loves him. Rivera coached Tillman as the defensive coordinator with the Bears from 2004-2006. At 6-2, 198, there has even been speculation he could move to safety. Carolina secondary coach Steve Wilks also coached Tillman in Chicago from 2006-2008.
Asante Samuel: Before spending the past two seasons with Atlanta, he played four seasons at Philadelphia, where Carolina defensive coordinator Sean McDermott overlapped as the secondary coach and then defensive coordinator. And remember, both Samuel and Tillman are the same age as Drayton Florence, who was a key contributor last season for Carolina.
Antoine Cason: This could be a darkhorse to keep an eye on. He didn't do much at Arizona last season, but prior to that he played five seasons for the San Diego Chargers, where Rivera and Wilks coached him. A first-round pick in 2008, he has 14 career interceptions.
Safeties
Roman Harper: The Panthers already have brought in the former New Orleans Saints strong safety. He's 31, but he's a two-time Pro Bowler who would bring experience as Quintin Mikell did last season. Mikell, also 33, remains available as well.
March, 14, 2014
Mar 14
11:56
AM ET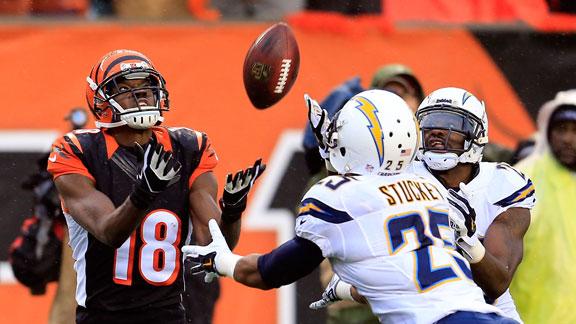 The three-day negotiating period that gave agents a chance to shop their clients to teams before the start of free agency accomplished one obvious thing.
Agreements in free agency were faster than ever. In the first three days of free agency alone, roughly 70 deals were reached for unrestricted free agents moving to new teams. In those three days, more than $927 million was spent and more than $500 million of cap room remained.
But there was one problem: the negotiating window needs the help of doctors. Getting a deal can be easy, but the league and the NFLPA must find a way for bidding teams to get some medical reports during the negotiating window. The Oakland Raiders found that out when they had to void Rodger Saffold's five-year, $42.5 million contract because of shoulder problems. The New York Giants agreed to a two-year, $8 million deal for O'Brien Schofield, but apparently he has injury concerns.
Quickening the pace of free agency can be a good thing, but the pace can be too fast for the teams and the players if the medical reports aren't allowed.
Saffold lost money when his contract was voided, taking his $8.5 million-a-year deal off the books. He was fortunate to have the St. Louis Rams ready to take him back, but he lost millions.
March, 14, 2014
Mar 14
8:30
AM ET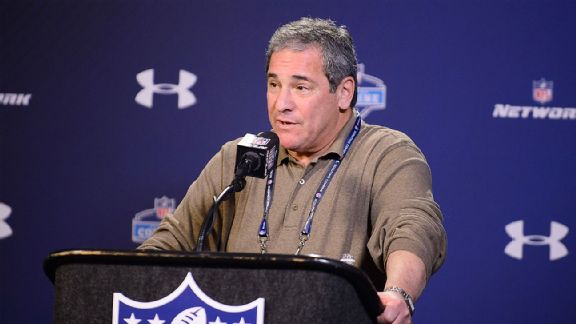 AP Photo/Johnny VyGM Dave Gettleman's methodical approach to free agency has some fans panicking that the Panthers are getting left behind.
Some of you in Carolina Pantherland are in a state of panic this morning. OK, a lot of you are.
You are freaking out that your team dumped all-time leading receiver
Steve Smith
and got nothing in return. Losing free safety
Mike Mitchell
(Steelers), wide receiver
Ted Ginn Jr
. (Cardinals), wide receiver
Domenik Hixon
(Bears) and cornerback
Captain Munnerlyn
(Vikings) to other teams makes it feel worse.
Then you see Cincinnati offensive tackle
Anthony Collins
pick Tampa Bay over Carolina at a big need position. You see
New York Giants
wide receiver
Hakeem Nicks
visiting Indianapolis and wonder if general manager Dave Gettleman & Co. will get a shot at him.
The re-signing of backup quarterback
Derek Anderson
to a two-year deal hasn't eased your pain.
Bye-bye, Super Bowl hopes. First to worst in the NFC South.
I've read all the emails and complaints. I visited with some of you at a small rally protesting the release of Smith outside Bank of America Stadium. I know what you're thinking. You've lost complete faith in the organization. You're ready to tar and feather Gettleman.
Former Carolina lineman
Frank Garcia
, now the host of a local radio show, got into it with me on Twitter on Thursday night. He said this doesn't have the feel of a team trying to get better, trying to compete for a championship.
So I asked if this felt like a team trying to compete for a Super Bowl three days into free agency a year ago. I asked if the Panthers felt like a team trying to win a Super Bowl in March of 1996, when he was a player.
He agreed not.
The '96 team, if you've forgotten, reached the NFC Championship. And last year's team, which you shouldn't have forgotten yet, went 12-4.
Feel better now?
The question that needs to be asked is this: What have the Panthers lost beyond the faith of many of their fans?
Mitchell played a big role in the defense ranking No. 2 in 2013, but before then he'd done nothing to warrant any team getting upset over losing him. It's why Gettleman got him for a bargain.
Did you really want the team investing $25 million over five years for him?
Munnerlyn had a nice career at Carolina, but most agree the biggest weakness last season was the secondary -- specifically the corners. Was he worth $14.25 million over three years?
Ginn was coming off a season in which he caught two passes --
two
-- for San Francisco when the Panthers signed him to a one-year deal. Was he worth a three-year investment?
And then there's Smith. While his release was a public relations disaster (though I don't agree he would have been a locker room distraction), he will be 35 in May and even he admitted he's not a No. 1 receiver anymore.
That means he's not worth $7 million on the cap this season.
While the team may have been better off adding another veteran receiver to let Smith move to the slot and then drafting yet another in the first or second round, the situation isn't that dire.
Remember, as a rookie in 2001 Smith caught 10 passes. Then-coach George Seifert thought he was nothing more than a great kick returner who could run the occasional end around.
Two years later, Smith caught 88 passes for 1,110 yards, and became a star. Then he became a local legend.
And the Panthers got him in the third round.
So for all the panic out there, remember it's just March. Consider, if Gettleman really wanted Smith and those that went elsewhere, he probably could have found a way to keep them.
He was prepared to lose most of them.
When you begin the offseason with 21 unrestricted free agents, you are going to lose a lot of them.
The tortoise sometimes wins the race.
What the Panthers are doing in free agency -- Smith's release aside -- is no different than a year ago. If they can get Nicks for a reasonable price they will, but they'll see what others are offering before mortgaging the farm.
And don't lose sight of the fact Nicks caught only 47 passes last season, or that he's never had a season with more than 79 catches.
Don't worry.
Marvin McNutt
won't be
Cam Newton
's No. 1 target this season. Gettleman is a football guy who knows talent. Based on what he did with the New York Giants and in one season at Carolina, he does a good job of finding the so-called diamonds in the rough.
He proved a year ago to be savvy in the draft, as well.
As mentioned at the beginning of free agency, patience.
The Panthers won't sign a lot of big names to big contracts like NFC South rival Tampa Bay has done, but the Buccaneers are coming off a 4-12 season and have a new coach. They needed to swing for the fences a few times.
So while the state of panic in Pantherland is understandable, it's a bit premature.
Last time I looked, they don't play the Super Bowl in March.
March, 13, 2014
Mar 13
6:22
PM ET
ESPN.com news services
The Minnesota Vikings addressed another big need on a defense that struggled last season, signing cornerback Captain Munnerlyn on Thursday.
The three-year deal is worth up to $15 million, according to league sources.
Munnerlyn spent the first five seasons of his career in Carolina.
Last season, the 25-year-old had a career-high 74 tackles and 3½ sacks. He also returned both of his interceptions for touchdowns and has five defensive TDs in his career.
Munnerlyn said after the season his first option was to remain at Carolina, but added he wanted a long-term deal.
The sixth-year player out of the University of South Carolina signed a one-year deal in 2013 to return to Carolina, which drafted him in the seventh round.
Considered undersized at 5-foot-9, he proved this past season he could play cornerback every down as well as be a nickel back.
EPSN.com Vikings reporter Ben Goessling and ESPN.com Panthers reporter David Newton contributed to this report.
March, 13, 2014
Mar 13
5:53
PM ET
ESPN.com news services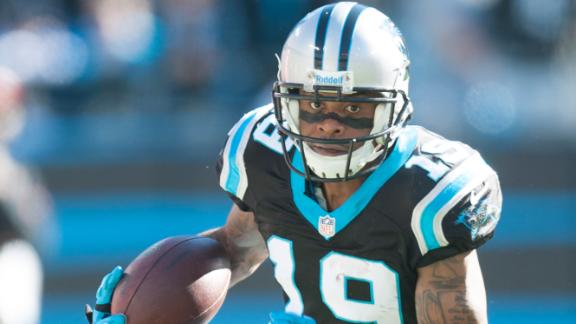 The Arizona Cardinals have signed former Carolina Panthers wide receiver Ted Ginn to a three-year contract, the team announced Thursday.
Ginn was signed primarily to give Carolina's return game a boost last season, but he wound up being a much-needed deep threat at wide receiver.
He had five touchdown catches, four for 25 yards or more. One was a 25-yard game-winner in a Monday night game against the New England Patriots.
He had 36 catches for 556 yards, his best year as a receiver since he caught 56 passes for 790 yards in 2008.
His 47-yard touchdown catch in Week 3 against the New York Giants was the second longest of his career, besting the 53-yarder he had in 2009 against the Jets.
Ginn left the San Francisco 49ers after the 2012 season in which he had only two receptions to sign a one-year deal with Carolina. He led the team in kickoff returns with an average of 23.8 yards and in punt returns at 12.2 yards.
The Cardinals also announced they have agreed to terms on a two-year deal with linebacker Matt Shaughnessy.
Shaughnessy played in all 16 games with Arizona last year, recording 62 tackles.
ESPN.com Panthers reporter David Newton contributed to this report.
March, 13, 2014
Mar 13
5:05
PM ET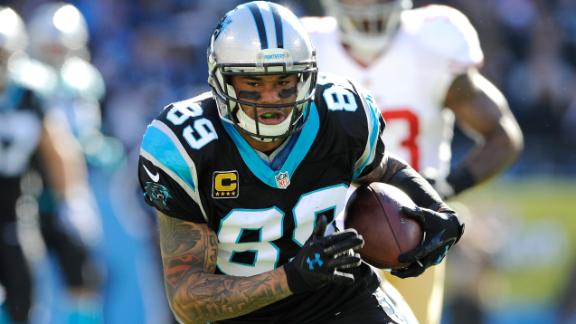 Here are words you probably never thought you'd hear from wide receiver
Steve Smith
.
"I am no longer a No. 1 wide receiver and I know that," Smith told Sirius XM's Bleacher Report radio on Thursday after the
Carolina Panthers
released him. "And I've been knowing that, and I don't have a problem with that.
"I will adjust to whatever team and whatever role that I would have. The only thing is I would like to know what that role is and what the expectation is so I can exceed it."
Wonder if Smith had the opportunity to tell this to the Panthers before they
cut their all-time leading receiver
? Wonder if the Panthers asked before making the decision to dump a receiver that they'll have to pay $5 million to play for somebody else this season?
[+] Enlarge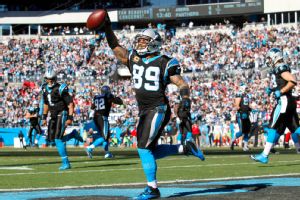 Jeremy Brevard/USA TODAY SportsNow in his mid-30s, WR Steve Smith will likely go from top target to a team's second option next season.
My whole argument against cutting Smith was he still can be valuable as a No. 2 receiver, that he wouldn't be the distraction general manager Dave Gettleman and others believe he would have been in a lesser role.
Maybe this was Smith being politically correct because he now has to sell himself to another team. But I believe Smith, soon to be 35, was ready to morph into the "other" receiver if the Panthers signed somebody capable of taking over the top spot.
He insists he's been asking management to get another top receiver for several years.
I believe Smith was ready to play nice with others, even though management apparently had its doubts.
Smith was asked directly about those doubts on WFNZ-AM radio in Charlotte. He didn't refer directly to Gettleman, who had the ultimate say in the decision to release him, but he talked about individuals who hadn't been with Carolina since Day 1 judging him.
Gettleman is beginning his second year at Carolina.
"So your inaccurate assumption of something that has transpired is called an opinion," Smith said. "Whatever the case may be, my job is to be a football player."
Smith made a similar comment that could be taken as a shot at Gettleman in his Sirius interview.
"I believe my legacy as a Carolina Panther exceeds one individual over a short amount of time," he said.
In defense of Gettleman, the $7 million Smith was to count against the salary cap is too high for a No. 2 receiver. Gettleman also is strapped under the salary cap, and at no time did Smith say in either radio interview he would take a substantial cut to stay.
According to Smith's agent, Derrick Fox, that never was asked.
The good news is Smith plans to keep his permanent home in Charlotte. He even talked of being buried here.
His respect for team owner Jerry Richardson, who also has been a friend to him and his family through some tough times, hasn't changed.
"It doesn't change my respect and relationship with the Panthers organization as far as Mr. and Mrs. Richardson, the Richardson family, how they've done great things for me as a man and as an individual, professionally and personally," Smith said on Sirius.
"You can't allow an individual or individuals to change how much a corporation or organization has treated me. I won't allow that to happen, and I won't think about it."
March, 13, 2014
Mar 13
4:15
PM ET
Steve Smith
always has played with a chip on his shoulder, in part because at 5-foot-9 he always felt he had to work a little harder and do a little more than the next guy to prove himself.
Well, the chip just got bigger.
And if the
Carolina Panthers
, who
cut their all-time leading receiver on Thursday
, happen to face Smith over the next couple of seasons, there could be hell to pay.
Smith
"If that happens to run through Bank of America Stadium, put your goggles on because there's going to be blood and guts everywhere," Smith told Charlotte radio station WFNZ-AM when talking about his next employer.
Smith has received interest from Baltimore, and Tampa Bay also is expected to be interested.
Knowing Smith might want to be a real thorn in Carolina's side, it wouldn't surprise if he went to NFC South rival Tampa Bay simply for the opportunity to face his former team twice this season.
The Ravens also are on Carolina's 2014 schedule, but only once and as an away game.
With what the Buccaneers are doing in free agency under new coach Lovie Smith, they are bound to be vastly improved over 2013. They got another big piece to the puzzle on Thursday, reaching a deal with Cincinnati tackle
Anthony Collins
.
The Panthers, by the way, also were in the running for Collins as a replacement for retired left tackle
Jordan Gross
.
The addition of Smith would only make the Buccaneers better.
Plus there's that chip.
"Maybe somebody woke up a sleeping giant,'' Smith told SiriusXM's Bleacher Report during his post-release radio tour. "My opportunity to play well and play better, and to stay in top shape at my age ... just got a little more fuel to that fire.''
March, 13, 2014
Mar 13
3:00
PM ET
ESPN draft analyst Mel Kiper Jr. finally has come around to my thinking on the
Carolina Panthers
having to take an offensive tackle with the No. 28 pick of the NFL draft.
He has, at least for the moment, given up on Carolina taking a wide receiver -- although when
Steve Smith
is traded or cut, the team won't have any of its top four wideouts from last season under contract.

That could make receiver more of a priority, particularly if the Panthers are sold on
Byron Bell
replacing
Jordan Gross
at left tackle.
But I'm not.
So Kiper's pick of Alabama tackle
Cyrus Kouandjio
makes sense.
Maybe this will be a repeat of last year's draft in which defensive tackle
Star Lotulelei
was considered one of the top picks -- if not the top pick -- until a medical issue involving his heart at the NFL combine forced some teams to back off.
Carolina got him for a steal at No. 14. Lotulelei played so well he could have been defensive rookie of the year.
Kouandjio was considered one of the top players in this draft until concerns surfaced at the combine about his knee, which doctors have since said is fine. Then he didn't work out at Alabama's pro day, another negative.
If he falls to No. 28, the Panthers can't pass on him. He could be the starting left tackle for the next 10 years.
If not him, then Virginia tackle
Morgan Moses
.
If not one of them, then Kiper and I will agree it's a wide receiver.
Check out a complete look at
Kiper's 3.0 draft

.