George Atkinson III talks about how Notre Dame can make some big plays on Monday with special teams.
QB prospect Woody Barrett is scheduled to announcement June 3 at 1:30 p.m. ET.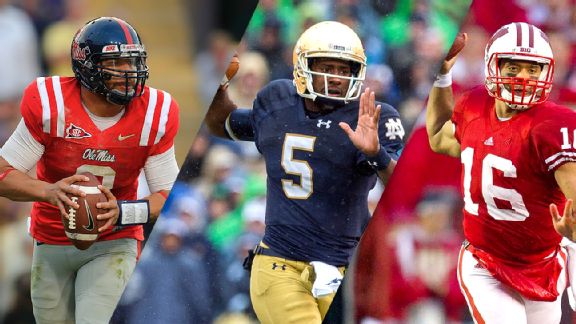 Everett Golson becomes the latest QB to finish at a different school as a graduate transfer. Here's the good and bad of similar moves.
Former Notre Dame quarterback Everett Golson said Tuesday that he will transfer and play his final college season with the Florida State Seminoles.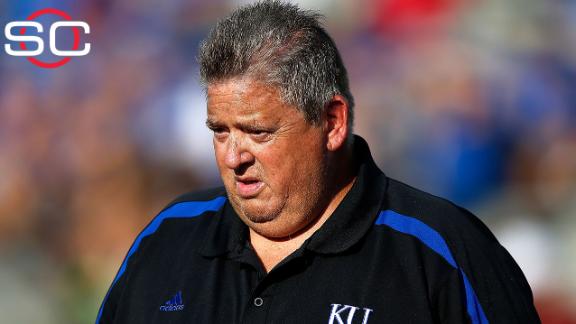 Former Notre Dame and Kansas head football coach Charlie Weis could ultimately earn more than $24.5 million from the schools while not coaching either program.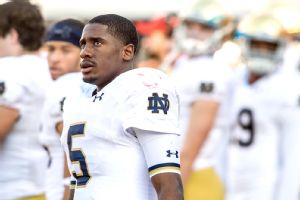 Quarterback Everett Golson is considering visiting more schools, which could further delay his final football decision by at least a couple of more days, sources said Monday.
KeiVarae Russell lost his junior season due to an academic suspension, but the cornerback could potentially be returning to Notre Dame soon.
12d
Edward Aschoff and Greg Ostendorf
Let's say former Notre Dame quarterback Everett Golson gets an SEC waiver and does end up choosing an SEC school. Which school would be the fit?
The new legislation could create a recruiting advantage to richer schools, opponents say.
Alabama would take former Notre Dame quarterback Everett Golson if he decided to transfer to the Crimson Tide, a source said Wednesday.
Neither Florida's Jim McElwain nor Georgia's Mark Richt had much of anything to say about Everett Golson on Wednesday.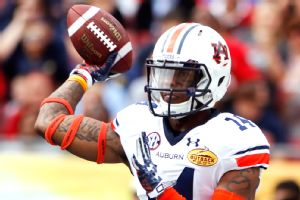 Everett Golson graduated from Notre Dame and would have to go through a waiver process, while SEC players dismissed for crimes are welcome at other league schools.
From the moment Everett Golson left Notre Dame, Florida State became a likely destination. Coach Jimbo Fisher confirmed that news Tuesday.