Irish have golden opportunity in recruiting
June, 12, 2013
6/12/13
4:00
PM ET
Recruiting is the lifeblood of every program in the country, and every conference has its own strengths and weaknesses when it comes to landing top prospects. In the start of a weeklong series, we'll examine the BCS conferences plus Notre Dame to find each's strength, the biggest obstacle each faces and the overall view of the conference. Notre Dame is up today.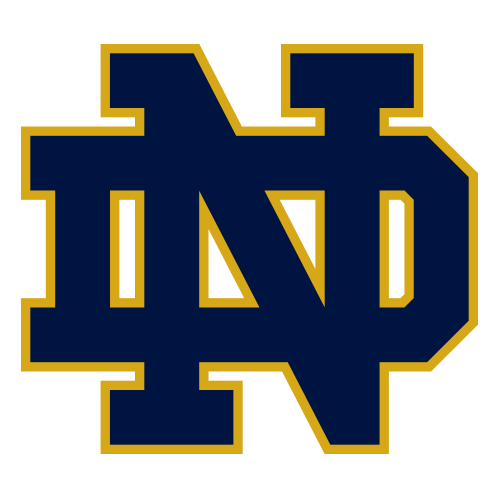 Biggest obstacle: Relevance in today's era. This term is thrown around a lot when it comes to Notre Dame and the perception of the Irish in today's college football world. It's important, however, because the Midwest alone does not provide a deep enough pool for Notre Dame to build a top-10 program. The Irish must be a national recruiter, which has its challenges despite being perceived as a strength. Academics, an unreasonable fan base expectation level and weather can also play a role.
To continue reading this article you must be an Insider
Insider
Rivalry Week: Notre Dame-USC
Notre Dame and USC are looking to bounce back from losses in this year's rivalry game.
Rivalry Week: Notre Dame-USC
VIDEO PLAYLIST
FIGHTING IRISH NATION RECRUITING NEWS
NOTRE DAME FB RECRUITING SCORECARD
BrianHamiltonSI

Brian Hamilton


How about that: #Butler beat #UNC, and just so happened to write about the Bulldogs and Chris Holtmann yesterday: http://t.co/tYNSO96SYD
18 minutes ago

Matt_Fortuna

Matt Fortuna


Virginia AD Craig Littlepage announces head coach Mike London will return for the 2015 season #UVa http://t.co/VpdRBurj18
19 minutes ago

Matt_Fortuna

Matt Fortuna


This is terrific. @Mark_Schlabach on the First Ladies of the Iron Bowl: Phyllis and Tammy http://t.co/XFU67jGoH4 http://t.co/gOGi1GQU8P
22 minutes ago

tnoieNDI

Tom Noie


Word around CBB has hoops odyssey of former #NotreDame guard Cam Biedscheid taking him to Iona
25 minutes ago

TomLoy247

Tom Loy


#Bolt: #NotreDame commit taking an official visit Texas A&M this weekend. http://t.co/1DvxCawl7F via @TaylorHamm247 (FREE) #IRISH #AGGIES
32 minutes ago

si_ncaabb

SI College Hoops


Former Notre Dame guard Cameron Biedscheid transfers to Ionahttp://t.co/M8M3xdxE5j
36 minutes ago

Matt_Fortuna

Matt Fortuna


The leader of Georgia Tech's resurgence is a RS soph few wanted to play QB. Meet Justin Thomas http://t.co/mkimPvxThX http://t.co/b6EiMj1O0A
54 minutes ago

TomLoy247

Tom Loy


#Bolt: #NotreDame extends a new offer to a talented class of 2015 athlete from the West Coast. http://t.co/m8npjTzuYr (FREE)
about an hour ago

JeffEisenberg

Jeff Eisenberg


Last thought: Big East is now 37-2 with wins over North Carolina, Michigan, VCU, Oklahoma, Notre Dame and Florida State. That's pretty good.
about an hour ago

hansenNDInsider

Eric Hansen


#NotreDame Football Live Chat kicks off in 7 minutes at http://t.co/G3hMpHIl8b & http://t.co/yttXWW6VnY. Time to warm up your fingers.
about an hour ago

NCAA

NCAA


Duke, Northwestern, Notre Dame, Stanford to share AFCA's 2014 Aca­demic Achieve­ment Award: http://t.co/Lpose07xO2 http://t.co/Rnwj21F7AA
about 2 hours ago

D_Farmer

Douglas Farmer


Golson goes on to praise his relationship with Kelly. Adds catchphrases of: "heat of battle" and "We're both so competitive."
about 2 hours ago

D_Farmer

Douglas Farmer


Everett Golson on sideline interaction with Brian Kelly: "I'm the kind of person who needs a moment to think it through. He's the opposite."
about 2 hours ago

FightingIrish

The Fighting Irish


Don't forget, this week's #NDFBClassics, presented by @Tire_Rack, will be FRIDAY at 12pm ET.Join us for @NDFootball vs USC 1995!
about 2 hours ago

FightingIrish

The Fighting Irish


Look around our @Spotify profile and pick the music for your holiday weekend- http://t.co/h8Bp6DoN9l#HitPlay
about 3 hours ago

FightingIrish

The Fighting Irish


#NotGonnaLie, we're a little surprised @NDSoftball DIDN'T make a Thanksgiving @Spotify playlist- they love their holidays.
about 3 hours ago

FightingIrish

The Fighting Irish


Congrats to @NDmenSoccer's Patrick Hodan & Luke Mishu- Academic All-Americans! #StudentAthleteIrish http://t.co/0LNq0DLEAt
about 4 hours ago

D_Farmer

Douglas Farmer


Greer Martini & Nyles Morgan are both trying to catch up to the college game. Their advantages in doing so differ: http://t.co/x2kCl80bfS
about 4 hours ago

BQ9

Brady Quinn


Looking forward to joining & learning from two of the best in the business this weekend! @CFD22 and @gusjohnson #NDvsUSC
about 4 hours ago

NDvolleyball

NotreDameVolleyball


After the Black Friday shopping is done, stop by Purcell for Senior Day (4 pm vs. Pitt)! http://t.co/Cp4TShGZ1p http://t.co/CZI01qxXOw
about 4 hours ago

Matt_Fortuna

Matt Fortuna


'99 OSU/UM re-aired last night. So much irony, from talk of UM owning OSU that decade, to Derek Jeter hoping Drew Henson would be his new 3B
about 5 hours ago

NDMenSoccer

ND Men\'s Soccer


Congratulations to Patrick Hodan (1st team) and Luke Mishu (3rd team) on being named Academic All-Americans! #StudentAthleteIrish
about 5 hours ago

FightingIrish

The Fighting Irish


In time for Thanksgiving, we present @NDFIDM's Strong & True, feat @NotreDameRowing's Anna Kottkamp- http://t.co/ISoDi9ILrc #WeAreND
about 5 hours ago

Matt_Fortuna

Matt Fortuna


Good stuff from @JShankerESPN: An oral history of the Choke at Doak, 20 years later http://t.co/TkrkGpYIQR http://t.co/YEqGI16xg6
about 5 hours ago

ndwbb

NOTRE DAME WBB


The team is headed to Memorial Children's Hospital to spend some time with the oncology wing this morning! 🍀💚 #Irishinthecommunity #JimmyV
about 6 hours ago

BrianHamiltonSI

Brian Hamilton


From Tuesday: A bad year. A sudden coach change. How #Butler plows ahead back to relevance: http://t.co/tYNSO96SYD http://t.co/PayeJG3MJ5
about 6 hours ago

FightingIrish

The Fighting Irish


The @NDTix Black Friday started at 8:30am ET. 50% off @NDmbb, @NDwbb & @NDHockey.#GetYours http://t.co/NPpquR3Krc http://t.co/UJLq4VWlUJ
about 6 hours ago

NDTIX

ND Ticket Office


Our #BlackFriday sale starts now! Get select @NDHockey @ndmbb & @ndwbb tix for up to 50% off http://t.co/OJ8rGUoNOz
about 6 hours ago

FightingIrish

The Fighting Irish


Today's Irish Sports Schedule- @NDmbb vs Grambling State, 7 pm ET on ESPN3- http://t.co/jJKHc80nBH#GoIrish
about 6 hours ago

SInow

Sports Illustrated


JayVaughn Pinkston's clutch play buoys Villanova over Michigan http://t.co/TNPQhQIDHK http://t.co/xE9gFXcVxD
about 7 hours ago

BrianHamiltonSI

Brian Hamilton


As I said: JAYBLOCKIN' RT @Zach_Dillard PINKSTON (!!!!!) http://t.co/VmmoqKjgWY
about 15 hours ago

Matt_Fortuna

Matt Fortuna


1) How the heck is Jayvaughn Pinkston still at Villanova? 2) How in the world did he block that?
about 15 hours ago

BrianHamiltonSI

Brian Hamilton


JAYBLOCKIN'
about 15 hours ago

BrianHamiltonSI

Brian Hamilton


So many Villanova and Michigan fans in Brooklyn. Who knew the schools produced so many lovers of craft beer at Kurt Vile.
about 15 hours ago

BrianHamiltonSI

Brian Hamilton


I, for one, cannot wait for the @ralphDrussoAP take on how this game affects Villanova's playoff chances.
about 15 hours ago

BrianHamiltonSI

Brian Hamilton


Jay Wright had his jacket unbuttoned for a moment, sensed his superpowers waning, then refastened.
about 15 hours ago

Chargers

San Diego Chargers


Check out many of the reasons why @CWatt65 is confident taking over as starting center. http://t.co/nxVSwLKbHI http://t.co/J14xH5joYH
about 15 hours ago

NDgroundscrew

Notre Dame Grounds


@gamedayND Glad we can help out! The home season went too quickly.
about 16 hours ago

RobMKelly

Rob Kelly


@gamedayND Ditto! Can't wait to start preparing the 2015 home opener against Texas.
about 16 hours ago

BrianPracht

Brian Pracht


@gamedayND @GoIrish Already planning for bigger and better 2015! Time to crank things up.
about 16 hours ago

Matt_Fortuna

Matt Fortuna


Ohio wins it at buzzer, 24-21. Chuck Martin's first year in Oxford ends at 2-10.
about 17 hours ago

ESPNCFB

ESPN CollegeFootball


WHAT A CATCH!Miami's Alex Welch makes a one-handed #SCTop10 catch on a tipped pass. http://t.co/khGtPSfE86#MACtion
about 17 hours ago

Matt_Fortuna

Matt Fortuna


Alex Welch's last career drive, too, and he's going out in style. What a catch. #MACtion
about 17 hours ago

Matt_Fortuna

Matt Fortuna


Andrew Hendrix taking the field for last time in his career, looking to lead a 2-minute drill for Miami (OH), tied with Ohio. Get to ESPN2.
about 17 hours ago

TJamesNDI

Tyler James


Five questions: An insider's look at #USC with @LATimesklein. @ND_Insider Premium ($): http://t.co/SUpSf3oeQ1
about 17 hours ago

SInow

Sports Illustrated


The Big Ten has declared Ohio State DE Noah Spence permanently ineligible http://t.co/NDG15uXBma http://t.co/0Ykl6gPeMq
about 18 hours ago

JennaBPope

Jenna Pope


BREAKING: Thousands of ppl marching onto FDR drive, a major roadway in NYC, blocking all lanes of traffic. #Ferguson http://t.co/3sD7DnagF0
about 18 hours ago

hansenNDInsider

Eric Hansen


#NotreDame football notes: Is there a pattern to injuries beyond weirdness? Golson/Kelly getting along? Smith grows? http://t.co/7xVo5YIWUv
about 18 hours ago

hansenNDInsider

Eric Hansen


#NotreDame Football Live Chat will start at 2 pm ET tomorrow at http://t.co/nNMrsQg0EE, not its normal noon time slot. So take a late lunch.
about 18 hours ago

Matt_Fortuna

Matt Fortuna


Both No. 5 TCU & No. 7 Baylor would be favored by 2 points over No. 3 #FSU, per http://t.co/xiLGJzxraT. No. 6 Ohio St would be pick'em v FSU
about 18 hours ago

hansenNDInsider

Eric Hansen


ESPN's latest bowl projections have #NotreDame in the Pinstripe vs. Maryland and in the Sun vs. Utah. Would be surprised if either happened.
about 18 hours ago

Matt_Fortuna

Matt Fortuna


Ohio State AD Gene Smith on B1G ruling suspended DE Noah Spence permanently ineligible: http://t.co/72llypaNLn
about 18 hours ago

BBrownEsq

B Brown


Proud 2 see a peaceful protest in lower eastside NYC. Blacks. Whites. Hispanics. Asians. Americans! #HandsUpDontShoot http://t.co/ktG8He4cO0
about 18 hours ago

USATODAYsports

USA TODAY Sports


.@Bwagz54 is "the Russell Wilson" of the Seahawks defense: http://t.co/iZcTVQrQXR (@ByJimCorbett) http://t.co/UkXSzqImeO
about 18 hours ago

SInow

Sports Illustrated


Three quick thoughts on the new College Football Playoff rankings (via @martinrickman) http://t.co/gwRrCGFXhq http://t.co/1T4Dm2EiUj
about 19 hours ago

Matt_Fortuna

Matt Fortuna


Playoff breakdown: If the games were today http://t.co/viboGJzZv6 via @CFBHeather http://t.co/FViJGZNsrG
about 19 hours ago

NDsidMasters

Chris Masters


FINAL - @ndwbb 112, Quinnipiac 52 … Loyd 23 pts, Turner 20 pts, Reimer 12 pts/8 rebs, Mabrey 12 pts, Westbeld 10 pts/12 rebs #NDvQU
about 19 hours ago

ndwbb

NOTRE DAME WBB


Everyone in an Irish uniform has scored tonight!! 🍀🏀
about 19 hours ago

CoreyRobinson13

Corey Robinson


Football here watching WBB ball out @NDIrishEyes http://t.co/el0pW1qjHD
about 19 hours ago

ESPNCFB

ESPN CollegeFootball


"The committee members are back & forth with FSU on the way they've won their games." - @jefflongUA #CFP25 on ESPN http://t.co/8pA0eTIZoe
about 19 hours ago

FightingIrish

The Fighting Irish


Big Mac's for EVERYONE! Great job @NDwbb!#GoIrishGo
about 19 hours ago

NDAthEquipment

Notre Dame Equipment


Court side for tonight's women's hoops game. Thanks @ndwbb for the seats! #getbuckets http://t.co/9xxfNlypqr
about 20 hours ago

FightingIrish

The Fighting Irish


.@NDMenSoccer heads to the 3rd round of the NCAA tourney vs UVA on Sunday. We need our Irish fans at Alumni!@NDTix http://t.co/YC1v0JQOcX
about 20 hours ago

NDsidMasters

Chris Masters


HALFTIME - @ndwbb 57, Quinnipiac 30 … Turner 16 pts (6-7 FG), Loyd 13 pts (5-7 FG) … ND .600 FG%, QU .407 FG% #NDvQU
about 20 hours ago

FightingIrish

The Fighting Irish


.@NDTheLeprechaun your @TheOregonDuck pal is a good egg- http://t.co/B1rv1y3qub#ItsEasyBeingGreen
about 20 hours ago

FightingIrish

The Fighting Irish


Dear @TheOregonDuck, we saw your Instagram post, and we were quite touched- http://t.co/B1rv1y3qub Thanks for being a pal! #NoChainLetter
about 21 hours ago

Matt_Fortuna

Matt Fortuna


Maxwell Award finalists: Marcus Mariota, Melvin Gordon, Dak Prescott.Bednarik Award finalists: Vic Beasley, Joey Bosa, Scooby Wright III.
about 21 hours ago

ndwbb

NOTRE DAME WBB


At the first media timeout, Irish lead 15-3 over Quinnipiac
about 21 hours ago

FightingIrish

The Fighting Irish


Your @MuffetMcGraw #ShoeUpdate- black pumps #Stylin
about 21 hours ago

FightingIrish

The Fighting Irish


Time for @NDwbb to take on Quinnipiac!Tune in on @WatchND- http://t.co/Poz7YLhk61#GoIrish
about 21 hours ago

ndwbb

NOTRE DAME WBB


And we are underway here in Purcell Pavilion! Irish win the tip and Taya hits a jumper to start things off🍀
about 21 hours ago

FightingIrish

The Fighting Irish


Here come the Irish! Go @NDwbb!
about 21 hours ago

BSmile

Baseball by BSmile


Today In 1927 ~ Babe Ruth & Lou Gehrig Suited Up For Football? (Special dinner party prior to @NDFootball-@USC Game) http://t.co/sgIvpY3OvF
about 21 hours ago

ndwbb

NOTRE DAME WBB


Heeeerrrrreeee Come The IRISHHH! 🍀🏀 http://t.co/v2AXqHI1Hy
about 21 hours ago

NDsidMasters

Chris Masters


.@ndwbb starting lineup: Reimer, Turner (F); Allen, Loyd, Mabrey (G) #NDvQU
about 21 hours ago

franciscanmom

Barb, ofs ?


Muffet's shoes need a Twitter account. @FightingIrish @MuffetMcGraw
about 21 hours ago

FightingIrish

The Fighting Irish


We love that you are already sending in your #IrishVisionWBB messages for tonight's @NDwbb game! Keep 'em coming! #NDFamily
about 22 hours ago

TJamesNDI

Tyler James


VIDEO: Brian Kelly talks sideline interaction with Golson, Tranquill injury and USC. http://t.co/eDMZkMFBPj http://t.co/WuBx3gI5K0
about 22 hours ago

GerbsIrish02

Derek Gerber


@InsideUSC @EHansenNDI he's taking that "I can go back to college" direct tv commercial a little too literal.
about 22 hours ago

NDTIX

ND Ticket Office


Upgrades are available for tomorrow's @ndmbb game vs Grambling State! http://t.co/su9dJ2z10y #IRISH
about 22 hours ago

FightingIrish

The Fighting Irish


Before you leave work, do you have @NDTix for this weekend's Shillelah Tournament?#GetYours http://t.co/j8hkBFMZ6fSee you at @NDCFIA
about 22 hours ago

Matt_Fortuna

Matt Fortuna


Rivalry rundown with @ESPNChing: Georgia Tech vs. Georgia http://t.co/PiYLLP69u1 http://t.co/0JijK4zlmA
about 22 hours ago

RAIDERS

OAKLAND RAIDERS


The Raiders are helping distribute food to families in Oakland with the @ACCFB Mobile Pantry. http://t.co/r3sVDewtIs
about 22 hours ago

D_Farmer

Douglas Farmer


Jay Hayes's incessant energy on the scout team led to the freshman getting his chance with #NotreDame's first team: http://t.co/ccm9oPoFB2
about 23 hours ago

SethDavisHoops

Seth Davis


Dorian Finney-Smith is practicing with Florida's starters with his left wrist wrapped. I'm guessing he plays vs Hoyas tomorrow at Atlantis.
about 23 hours ago

50Fund

50 Fund


Launching our @superbowl50 legacy fund on #GivingTuesday with @AnquanBoldin & @JustinTuck - join us! http://t.co/5ScT6DaOA0
about 23 hours ago

BGInews

Blue and Gold News


Brian Kelly is well aware of USC QB Cody Kessler (30 TDs, 4 ints), & thus expects a challenge for #NotreDame (video): http://t.co/ubnkdvUHG0
about 23 hours ago

d_TraNquill

?? Drue Tranquill??


Hard to believe I got my first career interception on this torn ACL... A memory can't get much more bittersweet than that😔🙏
about 23 hours ago

DannyMac15

Daniel McCarthy


This is my brother, Kyle McCarthy, who is 28 years old. Former captain at ND and 4 year NFL vet. It… http://t.co/zLFbMwXe31
about 23 hours ago

DaVarisDaniels

Toot Daddy Fresh\u2122


Cleaned my page a bit. Here's to a new beginning. http://t.co/2rNzNPp5TD
about 23 hours ago

NDTIX

ND Ticket Office


For a limited time, save up to 50% on select @NDHockey @ndwbb & @NDmbb games. Sale starts tomorrow at 8:30am! http://t.co/pugmKEInC3
about 23 hours ago

InsideUSC

InsideUSC


Former #USC QB Matt Leinart is going to run out of the Coliseum tunnel with the team against Notre Dame
about 23 hours ago

tnoieNDI

Tom Noie


As anticipated, #NotreDame hoops game Saturday against Chicago State pushed up one hour to 1 p.m.....thank football game for that...
about 23 hours ago

Matt_Fortuna

Matt Fortuna


#NotreDame loses Jarron Jones, Drue Tranquill for the season http://t.co/1CbPJF48lA via @ESPNCFB
about 23 hours ago

LTorbin

Leigh Torbin


Yes, hyperventilating Notre Dame fans, @gusjohnson is calling our game at USC Saturday with @cfd22 & @MollyMcGrathFS1. 3:30 ET on FOX
about 23 hours ago

PeteByrneWSBT

Pete Byrne


#NotreDame women's BB is the new no. 1 ranked team in the nation in the new coaches poll. http://t.co/scJgEbjDWz @ndwbb
about 23 hours ago

BrianHamiltonSI

Brian Hamilton


The @lukewinn Power Rankings are here for 2014-15! Is #Kentucky No. 1? (Hint: Yes, Kentucky is No. 1.) http://t.co/QtaGsdqCW0
about 23 hours ago

FightingIrish

The Fighting Irish


DYK This week's #NDFBClassics has been moved to Friday at 12pm ET?Take note!@NDFootball vs USC '95 http://t.co/VcorIjHDKw
1 day ago

MFosmoe

Margaret Fosmoe


.@SBCubs logo and merchandise will be unveiled 2 pm Dec. 4 at @FourWindsField. Media/public may attend. @SBTribune: http://t.co/QWQjP0pxvM
1 day ago
2014 FBS Indep. STANDINGS
FBS INDEP. SCOREBOARD
Friday, 11/28
Saturday, 11/29
BLOG ARCHIVE:
CATEGORIES: