Commentary
Patriots start offseason of uncertainty
Updated:
January 19, 2011, 11:26 AM ET
By
Mike Reiss
| ESPNBoston.com
FOXBOROUGH, Mass. -- In a standard season, New England Patriots coach Bill Belichick might say goodbye to his players knowing that they'd be returning in a few months for the start of the offseason program.
Not this season.
What Now?

The Patriots' unexpected early exit from the playoffs leaves an offseason full of questions, not the least of which concerns whether you still feel confident in Bill Belichick and this team. Vote
Given the uncertain labor forecast and possibility of a lockout, Belichick held his final team meeting Monday not knowing when he might see all his players back at Gillette Stadium again. There is no date set for the start of the offseason program, because without a new collective bargaining agreement -- or an extension of the expiring CBA -- there can be no team workouts.
That makes this offseason unique for teams from a planning perspective. So the list of the top priorities for the Patriots in the 2011 offseason includes a lot of "ifs" and asterisks.
Belichick's plan is to focus primarily on the known variables, and that list is a short one.
"The draft is the one thing that is pretty well cemented in the future," Belichick said of the three-day event scheduled for April 28-30.
So while free-agent plans and strategies will certainly be drawn up -- the Patriots are well positioned, with offensive linemen Logan Mankins and Matt Light the only real front-line players scheduled to hit the open market -- it looks like the Patriots will hold off on any big-money signings and re-signings until the CBA is resolved.
With this in mind, here is one view of the top six offseason issues for New England:
1. Setting a positive tone in future talks with Mankins. The Pro Bowl left guard can become an unrestricted free agent and is the best player on the roster with an expiring contract. The Patriots could use the franchise tag -- assuming that is still an option if there's a new CBA -- to limit Mankins' ability to fully experience the open market.
Expiring Contracts
A look at the Patriots players whose contracts expire after the 2010 season (not all players hit open market):
CB Kyle Arrington*
S Josh Barrett*
RB Kevin Faulk
K Shayne Graham
RB BenJarvus Green-Ellis*
OL Matt Light
OL Logan Mankins
S Brandon McGowan
RB Sammy Morris
OL Quinn Ojinnaka
S Jarrad Page
RB Fred Taylor
DL Gerard Warren
LB Tracy White
* exclusive rights or restricted free agents
Compiled by Mike Rodak
Meanwhile, Mankins wants a long-term extension. Talks between the sides last year got off to a bad start when Mankins felt the team wasn't being aggressive enough to address his situation. A simple phone call from the team, letting Mankins know he's a top priority once the new rules are established, could go a long way.
Mankins was not in the locker room when reporters were present Sunday or Monday, perhaps figuring that he'd be asked about his future. Upon his return to the team Nov. 3 after a contract standoff, he said, "If you want to talk about money after the season, if you can find me I'll talk to you."
2. Finding a top pass rusher. The Patriots have three blue-chip pieces to build around on defense in defensive lineman Vince Wilfork, linebacker Jerod Mayo and cornerback Devin McCourty. One area that needs a boost is the pass rush, and that should be one of the top priorities in the draft, where the Patriots have six picks in the first three rounds.
A first-round grade on the Patriots' board usually means a player projects as a three-down option, but those standards should be scrutinized internally. Even if the top pass rusher would project to only a third-down role initially, the Patriots were in their sub defense more than 50 percent of the time in 2010 and they ranked last in third-down defense. An explosive pass rusher is the missing piece.
3. More blue-chippers on offensive line. Last year, Pats owner Robert Kraft said that games are often won and lost in the locker room, which was his way of stressing the importance of locker-room chemistry. The Patriots cleaned up the room and had the right mix of players for a more unified team in 2010. This year, the saying might be altered to say that games are often won with strong offensive line play, especially in the playoffs.
The offensive line could undergo significant change depending on what happens with Mankins and left tackle Light, and it's hard to imagine the Patriots bringing starting right guard Stephen Neal back at $3 million. Also, how will Nick Kaczur's back injury, as well as his $3.4 million price tag (third highest on team), affect his future? The Patriots have some young talent already in the pipeline, but more is needed and the draft would be a good place to start.
4. Wes Welker and his future. Since the Patriots acquired Welker in 2007 from the Miami Dolphins, it's been a pairing that has suited both sides well. The Patriots' scheme brings out the best in the talented Welker, and Welker has certainly given the team value for its initial five-year, $18.1 million investment.
Patriots Blog

Mike Reiss (pictured) and Field Yates have you covered with news and analysis. Blog.
• Send mailbag question
• ESPNBoston.com
Welker's contract extends through 2011 -- he's due to earn $2.15 million next season -- although he's a candidate for a possible extension if the labor situation is resolved. At the least, the issue should be explored.
5. Defensive line reinforcements. When the Patriots' defense was at its best in the Super Bowl years, it had a brick wall up front with Wilfork, Richard Seymour and Ty Warren. Finding some more sturdy pieces up front to team with Wilfork -- which could already be on the roster -- should be a priority within the early rounds of the draft.
Warren's recovery from hip surgery bears watching; he's due to earn $3.1 million next season, the fourth highest base salary on the team. Meanwhile, veteran Gerard Warren expressed his desire to return, so he'd presumably be in the team's free-agent plans and could help bridge the gap as younger players are groomed.
6. Filling in the running back spot. BenJarvus Green-Ellis and Danny Woodhead proved to be a solid 1-2 combination, but the Patriots have vacancies alongside or behind them. More depth and quality figures to be injected into the mix -- either through the draft or free agency -- as veterans Fred Taylor, Sammy Morris and Kevin Faulk all have contracts that expire.
Mike Reiss covers the Patriots for ESPN Boston. You can follow him on Twitter or leave a question for his weekly mailbag.
ESPN New England Patriots reporter
Covered Patriots since 1997
Joined ESPN in 2009
PATRIOTS OFFSEASON COMES EARLY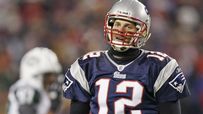 Patriots season ends with shocking loss
Jets 28, Patriots 21 »
Patriots blog »
LOOKING AHEAD
REFLECTING ON THE LOSS
EDITORS' PICKS
Christian Vazquez is out -- and the Sox added Sandy Leon to help fill the void.