The Dream Job Open Casting Tour Is Heading Your Way!

Open auditions kick-off on Tuesday, September 16th in New York City and Los Angeles. See below for further details.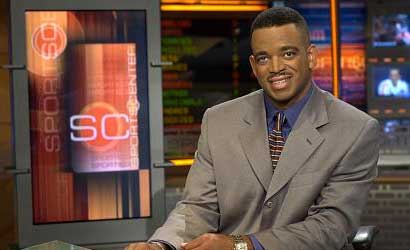 From Fargo to Miami, to Seattle and Boston...
ESPN will visit 29 cities in search of the next SportsCenter anchor!
Do you have what it takes to be the next SportsCenter anchor? Can you interview the losing pitcher after the seventh game of the World Series? Or write an on-the-spot breaking news story as it unravels?
Please print and read the Official Rules to make sure you qualify to be a candidate for Dream Job. And check out our updated FAQs link for all of the answers to your casting call questions!
New York City Casting Kick-Off
Date: Tuesday, September 16, 2003


Time: Open casting will go from 8:00am to 8:00pm. Candidates can start lining up at 5:00am Tuesday morning. Potential candidates who are not on line by 8:00pm Tuesday evening will be turned away.


Place: The ESPN Zone NYC
1472 Broadway (&42nd)
NY, NY



Los Angeles Casting Kick-Off

Date: Tuesday, September 16, 2003


Time: 10am to 8pm


Place: YANKEE DOODLES
1410 Third St. Promenade
Santa Monica, CA 90401



*All candidates must bring is a knowledge and passion for sports, a great personality and a state-issued I.D. verifying that they are at least 18 years of age. Select candidates may be called back for second round auditions on Wednesday, September 17th.

Stay Tuned...Someone's Dream Job is About To Become A Reality!