In the madness that descended on the ESPN.com community this week, fans still dreamed and raved about other sports.
They posted (sometimes) lucid volumes about the playoff push in the NBA, the pending baseball season, Martin Brodeur's record-setting win, the Jay Cutler soap opera and Bryce Brown's decision to play at Tennesse.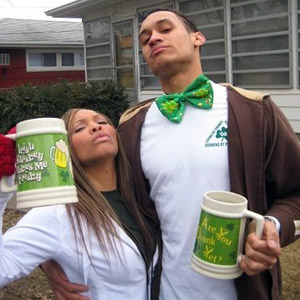 Photo of the week: twinmac1We're guessing most fans were a bit Irish this week before March Madness began.
Click through to psychoanalyze the posters we'd pick in our bracket.
Best blogs
patusc55:To Foul or Not to Foul, That is the Question
It's amazing to me that it's rare to see a team foul at the end of a game when they are up 3. Maybe Ohio State's demise will change that, but I highly doubt it because basketball coaches are the worst at changing their ways, even when their ways are to their detriment.
Chris72970: 2009 MLB Predictions
2009 World Series: Chicago over Boston
2009 All Star Game at ST. Louis: NL over AL
NYandMU: NCAA Hockey Bracketology
Who will be in? Well I consulted the Pair-Wise Rankings courtesy of USCHO.com, and Jason Moy's great blog on that same site. So what did I come up with? Here it is.
brianlake21: Opening Day
Opening Day is like a fever you've been having since the Phillies put an end to an epic World Series.
I'm A Rays Fan. : ( And It wont go away until Opening Day is here. Well you can say good bye to that fever because Opening Day is almost here.
Ahhh, smell that? It's not old guys wearing cheeseheads. You can leave all that football behind.
There's the smell again. What is it? No, it's not the smell of new sneakers. You can also leave basketball behind.
Ahh, I know what it is. It's the smell of fresh popcorn and dust. Opening Day is the time where all you Nationals fans can say, "This is OUR year!"
ESPN_RobertFlores: Rick Tocchet Thinks Alex Isn't So Great
Tampa Bay Lightning coach Rick Tocchet didn't appreciate Washington Capital Alex Ovechkin's celebration for his 50th goal Thursday. If you haven't seen it, Ovechkin used his stick as a "camp fire" and pretended to warm his hands over it.
a.may23: A tweet escape
Bucks forward Charlie Villanueva created waves across the sports media world Tuesday when he posted a "tweet" to his Twitter account during halftime of the Bucks game. Coach Scott Skiles promptly banned locker-room twittering (though he made no ruling on towel-snapping) and Villanueva has obliged, sort of.
Bric875: SPORTS JUNKIE NEEDS A WEDDING DATE
I already threw out the get married and go to the sporting event of your choice for the honeymoon. Needless to say, once he started laughing his fiance wished to know what was so funny. He's a horrible liar and had to tell her the truth of what was said. It's amazing that I am still best man. I thought for sure it was my ticket to getting out of it.
cfbfan11: The World Blog
Everyone's talking about thee tournament and how it should be expanded. This is my solution: four play-in games. That's right. Here's the format.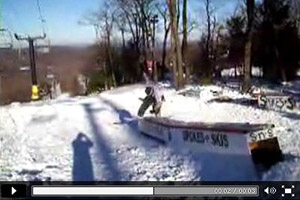 Cabfives shows some board moves from early in the season. More fan videos
btlux2002: You have ruined my life, Karabell!!!
Now, everyone in the ESPNcommunity has been told this winning strategy, meaning it will become much less effective. Why could you not just stick to ranking the top 50 players in the draft or picking a few sleepers like everyone else?? You have to go out and dispense actual useful information.
bojones21: Dear Al
But, since we all know he's going to meddle, even if he's plugged in at the local med center, I have a plan that might suit him. It's time for the Raiders to go Full Felon and Mass Malcontent. I say they should make an effort to sign every single malcontent and law breaker they can get their hands on. Pacman Jones, Plaxico Burress, Tank Johnson, to name a few felons, and Chad Johnson, to name a malcontent.
Fireballr7: Broncos can't start over at QB
A trade would be the silliest thing Denver can do, even if it was for the first pick overall and Matt Stafford. Who wants to groom an unknown quantity when you already have a proven QB who still has his star rising? Figure it out, get it together, and end this childish play ground behavior.
Final words
"Cookie Crisp as a 15 seed? That's the biggest seeding injustice EVER."

-- schilppryan commenting on The Herd's breakfast bracket
"To break the monotony they should show Biden unveiling his NIT picks."
-- roypaaa commenting on Presidential pick 'em at the White House
Questions? Comments? Shredded brackets you want to throw at us? Send a note to CommunityEds.
Profiles | Groups | Videos | Conversations | Message boards | SportsNation | Widgets