PRIMARY MOTIVES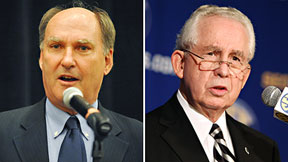 Big Ten commissioner Jim Delany and the SEC's Mike Slive support the full cost of attendance for student-athletes. What does it all mean? Our bloggers break it down. Bennett/Low »

MEDIA
Podcasts
Championship Drive
Play Podcast Zubin Mehenti talks about the Jameis Winston situation with Jared Shanker, delves into K-State's matchup against Auburn and previews the rest of the weekend with Phil Steele.
Brian Griese, CFB
Play Podcast ESPN CFB analyst Brian Griese covers Mississippi State-LSU, Auburn-Kansas State, Florida-Alabama, Oklahoma-West Virginia, the perception of the Pac-12 and more.
Championship Drive - Vulnerable Up Top
Play Podcast Zubin Mehenti and Ivan Maisel talk to Heather Dinich about how potential upsets for top teams could impact the playoff picture. Plus, Rod Gilmore on college football's future.
TV
'CFB Live' | ESPN, Mon.-Fri., 2:30 ET


Catch up on the latest news and analysis from "College Football Live" on ESPN at 2:30 p.m. ET.



CLASS IS IN SESSION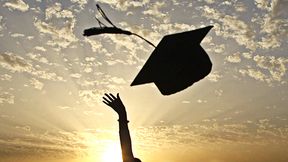 Paying college athletes to play won't work. And it never will. But paying them to earn a diploma -- and learn -- is a concept whose time has come. A former player has a proposal. Carl Ehrlich »

MEDIA
Podcasts
Radio
Jay Bilas, CBB
Play Podcast ESPN CBB analyst Jay Bilas dishes on the perception of John Calipari, his expectations for the matchup between Kentucky and Connecticut and more.
Sean Farnham, CBB
Play Podcast ESPN CBB analyst Sean Farnham weighs in on what to expect during the title game of the NCAA tournament, the selection committee's performance and more.
HEADLINE NEWS
Check out the latest headlines related to pay-for-play in college sports.