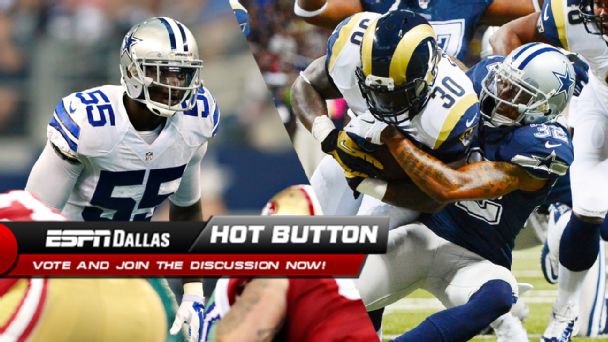 Defensive Key?
Who is the Cowboys' most important defensive player? Vote


Discuss

Claiborne's future? »Carter out »McClain solid »
DALLAS PHOTO GALLERIES
LATEST GALLERIES
Paul Buck/AFP/Getty Images
11 Photos
Mavericks

Tim MacMahon
Carlisle: Jameer Nelson a 'natural leader' Story

Find Tickets:
Buy Dallas Sports Tickets and all other Dallas Area Tickets at StubHub!

See all tickets
Rangers

Calvin Watkins
Texas talks to 2 manager candidates Story