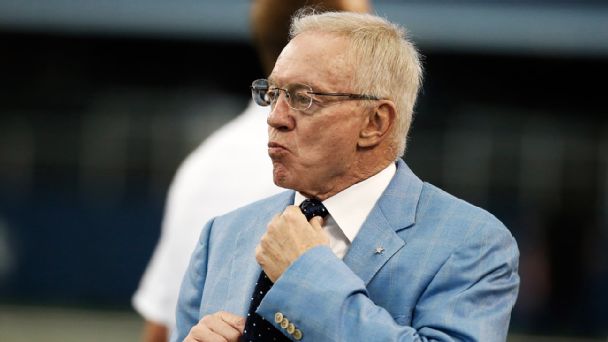 Desperate Times For Cowboys?
After a winless preseason, Jerry Jones is not optimistic about the Cowboys. Taylor

Jones talks Dez » Wants Brent ruling »DEN 27, DAL 3

Reax »OTL: AP to Dallas?

Jerry's passion

10 keys

AP Photo/Brandon Wade
Mavericks

Tim MacMahon
Cuban: Clippers' new owner 'great for the league' Story

Find Tickets:
Buy Dallas Sports Tickets and all other Dallas Area Tickets at StubHub!

See all tickets
Stars

Corey Pronman
Top prospects by team: Central Story