Commentary
While Baylor soars, A&M, Tech set to fly
Let's wrap up the Big 12 season while sneaking a peek at what's in store for 2010-11
Updated:
April 8, 2010, 1:36 PM ET
By
Jeff Caplan
| ESPNDallas.com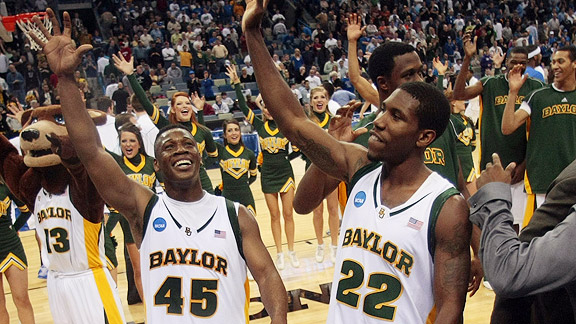 Dave Martin/Getty ImagesFans can only hope that the leadership qualities Tweety Carter (45) brought to the Baylor program have rubbed off on sophomore-to-be A.J. Walton (22), who will attempt to fill Carter's large shoes as the Bears' starting point guard.
Soon after Baylor's Elite Eight loss to Duke, freshman backup point guard
A.J. Walton
-- the heir apparent to
Tweety Carter
, the most important player during the Scott Drew era -- realized what he must do.
"Me being a freshman, I don't want this feeling for myself or my team," Walton said. "I've just got to stay in the gym every day and become better and help my team get here again.
"We have another great run in us."
Carter's exceptional career is over, but his influence remains. Ten years from now, Baylor followers might look back upon his four seasons with an even greater sense of appreciation.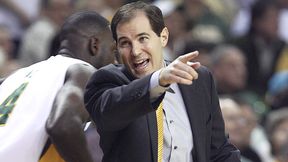 AP Photo/Duane A. LavertyCoach Scott Drew has guided Baylor out of its troubled past, and has the program headed in the right direction with two NCAA tournament appearances in the past three seasons.
Center Josh Lomers will graduate with Carter in May. Junior forward Ekpe Udoh, the new Big 12 single-season blocks leader and Big 12 Newcomer of the Year, could be one-and-done with the NBA beckoning. Udoh has until April 25 to declare for the draft.
Whether Udoh stays or goes, the Baylor program has finally made the long-awaited crossover. No longer will conversations about Bears basketball veer toward the program's dark past. With two NCAA tournament appearances in the past three seasons, the Bears should inspire talk of a bright future.
"I really hope so," Drew said.
The Bears will open the post-Tweety era next season with at least two new starters, and quite possibly three.
With Walton, league MVP candidate LaceDarius Dunn, Anthony Jones, Quincy Acy and others returning from the nation's ninth-youngest team, the Bears should be considered a conference title contender in 2010-11. The Bears also will welcome Duncanville forward Perry Jones, a 6-foot-11 McDonald's All-American who has been touted as the best combination of size, skill and athleticism in the country.
[+] Enlarge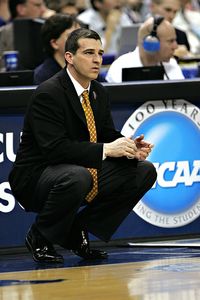 Win McNamee/Getty ImagesTexas A&M coach Mark Turgeon -- who led the Aggies to the second round of the NCAA tournament -- has reportedly been offered a new contract that includes a raise of $250,000.
All in all, the Big 12 promises plenty of new names and widespread uncertainty next season.
The conference has work to do if it is to match this season's accomplishments, namely posting the nation's No. 1 RPI, a conference-record seven teams in the NCAA tournament and two that advanced to the Elite Eight.
A quick look ahead at Big 12 South teams:
Texas A&M on solid ground
The Aggies -- who, if not for a last-second overtime loss to Purdue, would have joined Baylor in Houston -- bumped up third-year coach Mark Turgeon's salary to take his name off the Oregon candidate list.
Turgeon returns, but A&M will be without two cornerstone players next season, guard Donald Sloan and forward Bryan Davis. The senior class won 100 games, more than any class before it.
But A&M has to be excited about the progress of 6-7 freshman forward Khris Middleton, who showed signs of becoming a big-time scorer. Plus a solid core returns, including point guard Dash Harris, forward David Loubeau, shooting guard B.J. Holmes and two other freshmen: 6-6 guard Naji Hibbert and 6-8 forward Ray Turner. With any luck, senior Derrick Roland will be granted a medical redshirt and an additional year of eligibility after suffering a severely broken leg in a December game.
Texas faces challenge
More on the Big 12, area colleges
ESPNDallas.com weighs in on issues facing Big 12 South teams, as well as Texas A&M, TCU, SMU, UNT and other area colleges. Blog
• Big 12 Blog
• Blog network: College Football Nation
The Longhorns, 18-14 in Big 12 play the past two seasons, will have a decidedly different look next season. But what that look is won't be determined until Texas knows which players will be back.
Damion James
,
Dexter Pittman
and
Justin Mason
will graduate.
Avery Bradley
and
Jordan Hamilton
, despite up-and-down freshman seasons, are NBA draft possibilities.
Varez Ward will return from an early-season quadriceps injury. Dogus Balbay, the team's top defender, will come back from a late-season knee injury. Hopes are pinned to incoming freshman Tristan Thompson, a 6-9 McDonald's All-American, who will be asked to contribute to the frontcourt immediately.
Cowboys lose scorers
Oklahoma State will lose its top two scorers -- and 35.3 points a game -- with Big 12 MVP James Anderson (22.3 ppg) bypassing his senior season for the NBA, and lone senior Obi Muonelo (13.3) graduating. Otherwise, the Cowboys return everybody -- they matched Baylor with six freshmen -- to a team that advanced to its second consecutive NCAA tournament under coach Travis Ford.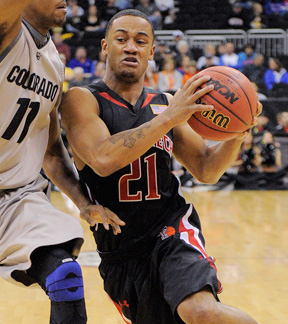 AP Photo/Reed HoffmannPlano's John Roberson is one of three starters returning for a Texas Tech team looking to reach the next level and get to the NCAA tournament.
Expectations heightened at Tech
Coach Pat Knight lobbied to get the Red Raiders into the NIT, and he pumped up his team to play in it. His efforts paid off with a run to the quarterfinals, in which Tech lost at Mississippi in double overtime. With three key starters returning as seniors in Mike Singletary, John Roberson and D'walyn Roberts -- plus top reserve David Tairu -- Knight believes his team is poised to end its inconsistent ways (0-3 to start Big 12 play, 0-7 to end it and 4-2 in between) and make a run at an NCAA tournament berth.
For Sooners, it can't get worse
Coach Jeff Capel would have loved to have Texas' problems this season. He'd just as soon forget about his own disaster of a season, which included arrests for shoplifting and infighting among players. Tommy Mason-Griffin is leaving to chase a pro career, and Ray Willis has decided to transfer. Rumors have swirled that even if Willie Warren wants to come back, he won't have a scholarship waiting for him. While there's more fallout likely in Norman, next season will come with fresh faces and almost certainly a fresh attitude.
Jeff Caplan covers colleges for ESPN Dallas. You can follow him on Twitter or leave a question for his weekly mailbag.