Jackson enjoys All-American spotlight
Updated:
January 11, 2010, 12:24 PM ET
By
Ethan B. Szatmary
| Special Contributor / ESPNDallas.com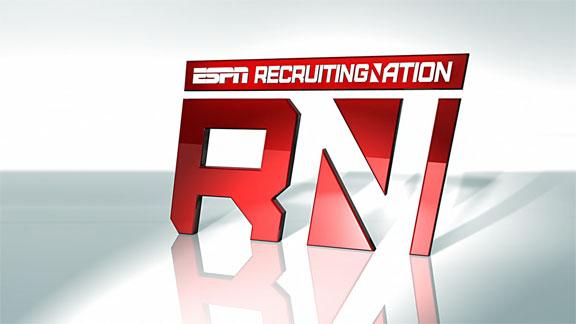 Tevin Jackson
Garland High School senior linebacker Tevin Jackson, a University of Texas commit, suffered a dislocated right wrist making a tackle during the U.S. Army All-American Bowl on Saturday in San Antonio.
Facing high school all-stars from around the country, Jackson had five tackles, a sack and a forced fumble in helping lead the West to a 30-14 victory at the Alamodome. However, he suffered the injury while making a tackle on a reverse in the fourth quarter.
More on the Big 12, area colleges
ESPNDallas.com weighs in on issues facing Big 12 South teams, as well as Texas A&M, TCU, SMU, UNT and other area colleges. Blog
• Big 12 Blog
• Blog network: College Football Nation
Jackson, a four-star recruit who is ranked 90th in the ESPNU 150, had pins inserted in the wrist after the game, and he will be in a cast for six weeks.
"I came in for the kill shot on the receiver, and I hit him so hard I bounced off," Jackson said. "Hurt myself."
Overall, Jackson was pleased with his performance against the nation's top talent.
"The game was going good, and I was making big plays," he said. "It felt good. It was a whole other different pace. It was fast, and it was fun."
Jackson has orally committed to Texas and expects to fill the pass-rushing linebacker's position for the Longhorns currently held by Woodrow Wilson alum Sergio Kindle, who will enter the NFL draft. Jackson expects to be fully healed by the time the Longhorns report for summer conditioning.
Jackson already was pained by the injury to Texas quarterback Colt McCoy in the Citi BCS National Championship Game.
"It was a tough thing, but you have to come back from those things," Jackson said of the McCoy injury. "They showed a lot of heart to me staying in that game. It means a lot that I'm going to be a part of another quality organization."
ESPNDallas.com
Ethan B. Szatmary covers east Metroplex high schools for ESPNDallas.com. Ethan covered colleges and high schools for the Denton Record-Chronicle for eight years and graduated from Emory University.
Schutt Texas A&M Aggies Mini Authentic Football Helmet Shop »