Commentary
Staubach-Pearson hails Romo-Austin
Memorable connection against Vikings sparks comparisons to current QB-WR combo
Updated:
January 15, 2010, 4:36 PM ET
By
Tim MacMahon
| ESPNDallas.com
IRVING, Texas -- Miles Austin, who never claimed to be much of a football historian, smiled and shrugged his shoulders when asked what he knows about the original Hail Mary pass.
Does Roger Staubach to Drew Pearson ring a bell? Austin offered a sheepish grin and shook his head.
Well, it's probably the most famous play in the history of the Dallas Cowboys. Pearson streaked down the right side of the field to pull in a 50-yard touchdown pass from Staubach, delivering a playoff upset for the Cowboys over the Minnesota Vikings in 1975, nine years before Austin was born.
"I don't know about that play. Is that bad?" Austin said during a break in preparation for another Cowboys postseason trip to Minnesota. "You know what? I'm going to YouTube it and figure it out. Now I gotta watch it."
A couple of days later, when asked whether he had done his Hail Mary homework, Austin answered affirmatively and added a bit of analysis.
The Legend Of The Hail Mary
Roger Staubach coined a football phrase with his postgame explanation of the 50-yard touchdown pass to Drew Pearson.
"I just closed my eyes and said a Hail Mary," Staubach told reporters in the visiting locker room at Minnesota's Metropolitan Stadium on Dec. 28, 1975 after the Dallas Cowboys' 17-14 playoff upset of the Minnesota Vikings.
Vikings fans will never be convinced that Pearson didn't get away with pushing off against cornerback Nate Wright just before making the catch. Cowboys fans will always consider the play a testament to the clutch cool of Staubach and Pearson.
With 36 seconds remaining in the game and the ball at midfield, Staubach looked in Pearson's eyes and asked if he remembered the route he ran for the game-winning touchdown against the Washington Redskins the previous season. Pearson nodded.
"Run that route," Staubach said, referring to a turn-and-takeoff route.
Staubach instructed Golden Richards, the other receiver, to run a post route for the sole purpose of keeping Minnesota safety Paul Krause from helping Wright cover Pearson.
That plan worked to perfection, with the rest of the Cowboys' offense protecting Staubach from the Purple People Eaters. That gave Staubach time to pump-fake to Richards -- keeping Krause, the NFL's all-time interceptions leader, in the middle of the field -- and throw deep to Pearson down the right sideline.
"I kind of underthrew it a little," Staubach said this week. "Drew is a phenomenal athlete who makes big plays. That's exactly what he did."
Pearson, who had a half-step on Wright after getting him to bite on the in move before breaking upfield, started slowing down at the 10-yard line and turned around at the 5. Wright lost his balance while trying to stop. Pearson was late getting his hands up to make the catch but managed to pin the ball between his right elbow and hip, cradling it as he backpedaled into the end zone.
"I used that swim move that receivers use to get inside position on defensive backs," Pearson said. "There was contact with Nate Wright, but there was no deliberate push."
To this day, Pearson insists that he did not commit offensive pass interference on the play. For a moment, he wasn't so sure that the referees saw it the same way, as he saw an orange flash fly by him out of the corner of his eye at the end of the play.
"When that orange object hit the ground, it kept rolling," said Pearson, who had four catches for 91 yards on the winning drive after being shut out for 58 minutes. "I'd never seen a flag roll, so I knew we were good. It was actually an orange a fan threw."
-- Tim MacMahon
"It wasn't a push-off at all, by the way," Austin said. After a brief pause, he cracked, "As a receiver, I'm a little bit biased."
As ex-Cowboys, Staubach and Pearson are a little bit biased. But they're plenty familiar with the players filling their former roles for the Cowboys and consider themselves big fans of Tony Romo and Austin. The Cowboys' current quarterback-receiver duo kind of reminds Staubach and Pearson of themselves, circa 1975.
Romo, like Staubach then, is a quarterback in his prime with a penchant for making remarkable plays when forced to freelance.
Austin, like Pearson then, is a young receiver who emerged from undrafted obscurity to become one of the elite players at his position.
It's a talented combination that clicks. Romo broke his own franchise record by passing for 4,483 yards while leading the Cowboys to an 11-5 record this season, throwing for 26 touchdowns and only nine interceptions in the process. One could argue that Austin was even more valuable to the NFC East champions after he led the conference in receiving yards (1,320) and tied for second in touchdown catches (11) despite not starting until the fifth game of the season. "You could see the confidence in that relationship emerging," Pearson said. "Now they have a feel for each other. Roger and I had that feel.
"They're at a point now where most defensive backs have to really fear them."
Standing by Romo
Staubach saw something special in Romo right after Bill Parcells changed starting quarterbacks in the middle of the 2006 season. The Hall of Famer was intrigued by Romo's instincts, the way he sensed things in the pocket, the way he moved around, his arm and his competiveness -- all qualities or characteristics that were significant factors in Staubach's success.
"When they first gave him a chance to play, I said, 'Man, where's this guy been?'" Staubach said. "He's got all the ingredients."
Romo proved Staubach right with his meteoric rise to stardom, earning Pro Bowl invitations his first two seasons as a starter, although the Cowboys didn't win a playoff game either year.
Romo's third season as a starter didn't go so smoothly, with injuries and chemistry issues contributing to a disappointing campaign that ended without a playoff berth. But Staubach never soured on Romo, publicly proclaiming his confidence in the quarterback this summer and predicting a 12-4 season for the Cowboys.
Staubach sees Romo, whom he has met at several functions over the years, as a quarterback who has matured into a leader while learning that he has to transfer his confidence to his teammates. It pleases Staubach, who always resisted legendary coach Tom Landry's pleas to stop scrambling, that Romo has maintained his instincts while becoming a smarter decision-maker.
Although Romo just recorded his first playoff win last week, Staubach believes he has earned the right to be mentioned with Peyton Manning, Tom Brady and a few others in conversations about the NFL's best quarterbacks.
"Through thick and thin, he's still been one heck of a quarterback," Staubach said. "When he's out there on the field, I just always feel that he's going to find a way to win the game. This is the first time I've felt that way about a Cowboy quarterback since Troy Aikman."
Staubach refers to Pearson as "a godsend" for his career, because Pearson's emergence came when Dallas was in a transitional period at receiver and desperately needed a No. 1 target. Staubach points out that Austin's arrival as a star was similarly well timed for Romo, although the two-time Super Bowl winner wonders what took so long for the coaches to feature Austin in the offense.
A negative influence
Pearson didn't think fondly of Terrell Owens, Austin's predecessor as Romo's go-to big-play guy. Pearson, who considered T.O. a supremely talented player with poor technique and a worse attitude, is convinced that the bad example provided by Owens stunted Austin's development.
With Austin, Pearson can only come up with one nitpick.
"I'm not going to say great hands, because he's dropped too many, in my opinion," said Pearson, whose absence from the Ring of Honor is a sore subject for many longtime Cowboys fans. "But he's made a lot of great catches. I'm not going to take anything away from him."
Pearson praises Austin for being a humble, hard-working guy with a great attitude. That's a requirement to make it as an undrafted free agent, according to Pearson, who wasn't selected in a 17-round draft in 1973 and signed with the Cowboys for a $150 bonus.
The 6-foot-3, 214-pound Austin, who is three inches taller and 30 pounds heavier than Pearson was during his playing days, has awe-striking athleticism. Pearson is especially impressed with Austin's quickness out of his cuts, with the ex-Cowboy saying Austin could get open consistently even if he had less than average speed.
The All-'70s receiver raves about Austin's willingness to fight for the ball in traffic and his ability to break tackles. But Pearson's highest praise is saved for Austin's precise route-running, comparing the Pro Bowler to Hall of Famer Steve Largent.
More on the Cowboys

Tim MacMahon, Todd Archer and Jean-Jacques Taylor have the Dallas Cowboys blanketed.
Blog » ESPN Dallas »
Top 50 Cowboys

Pearson looks forward to watching Austin respond to the challenges that come with success at their position.
"Now everybody knows Miles is the man," Pearson said. "Now you're a focal point in those defensive meetings. Now the question is, what do you do? Do you fade into the mix or do you stand above?"
Romo and Austin have a chance to join the greats in the Cowboys' storied history. The Hail Mary connection hopes to see it happen.
Tim MacMahon covers the Cowboys for ESPN Dallas. You can follow him on Twitter or leave a question for his weekly mailbag.
ESPNDallas.com
Joined ESPNDallas.com in September 2009
Covers the Dallas Cowboys and Dallas Mavericks
Appears regularly on ESPN Dallas 103.3 FM
NFL PLAYOFFS: THE ROAD TO MIAMI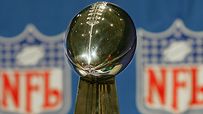 The Cowboys next face the Minnesota Vikings on the road to Super Bowl XLIV (Feb. 7, Miami).
VIKINGS 34, COWBOYS 3
MUST SEE / HEAR
COMMENTARY/BLOGS
MORE DIVISIONAL ROUND COVERAGE
Dallas Cowboys Merchandising Youth Miles Austin Navy T-shirt Shop »