Commentary
Keith Brooking's impact will be felt
Even if linebacker doesn't return to Cowboys, lessons he gave Sean Lee will linger
Updated:
December 15, 2010, 11:59 PM ET
By
Tim MacMahon
| ESPNDallas.com
IRVING, Texas -- Whether or not he's on the roster, Keith Brooking will make an impact for the Dallas Cowboys next season.
The 35-year-old Brooking hopes that he can continue playing inside linebacker for the Cowboys. However, he understands that the Cowboys might replace him with his understudy, rookie Sean Lee.
"The nature of this league is that every year they draft somebody to replace you," Brooking said. "It's part of the profession."
That hasn't prevented Brooking from doing everything in his power to help prepare Lee for a long, successful NFL career. In Brooking's view, that's part of being a professional.
When Brooking joined the Atlanta Falcons, his childhood hero Jessie Tuggle took the first-round pick under his wing. Brooking studied every step Tuggle took, how the veteran watched film and prepared for an opponent, and how he took care of his body during the few years they played together. While Tuggle wasn't very vocal, he answered any question Brooking asked.
Thirteen years and five Pro Bowl appearances later, Brooking is paying it forward with Lee.
"He's been unbelievable," Lee said. "Both him and Bradie [James] have been great to me. Every time I have a question, they answer it.
"I don't think I'd be where I am today development-wise without their help. You don't go into a lot of situations where guys want to bring you along. That just shows you the type of personalities those guys have."
The Cowboys placed Lee in the 16th slot on their draft board, so they were thrilled when they traded up to take him with the 55th overall pick. Owner/general manager Jerry Jones and former coach Wade Phillips compared Lee to Brooking on draft day, citing the second-round pick from Penn State's instincts, intensity and intelligence.
Lee's development was slowed by injuries, as a quadriceps strain caused him to miss 13 training camp practices and a hamstring strain kept him out of two September games. But Lee has come on strong in the second half of the season, highlighted by his nine-tackle, two-interception, one-touchdown return performance in the win over the Indianapolis Colts to earn the NFC defensive player of the week award.
"He's got all the physical ability, is extremely intelligent and loves the game," Brooking said. "That's what you ask for. If I'm building a team, I want 53 of those guys."
Brooking has always been one of those kind of guys, but that doesn't necessarily mean the Cowboys will want him back next season.
Fixing a defense that has fallen from No. 2 to second-to-last in points allowed over the last year will be a top offseason priority at Valley Ranch. There will be discussions about whether the Cowboys would be better off starting the up-and-coming Lee instead of the declining Brooking, who has one season remaining on his contract and would like to play at least that long.
"I feel like I can contribute to a team next year," said Brooking, who kidded to a few media members that he's not ready to take our jobs yet. "That doesn't all fall on me, though."
Brooking, whose sole focus for the moment is on finishing this disappointing season as strongly as possible, really didn't want to discuss his future. He said he hasn't even thought about how he'd feel if asked to accept a backup role, a situation complicated by the need for reserve linebackers to contribute on special teams. He'll worry about that during the offseason, and the NFL labor issues could cloud the picture.
Lee also isn't comfortable discussing the idea of replacing Brooking. He has too much respect for the team captain.
"That guy can be playing until he's 40," Lee said. "I don't see it as a situation where I'm a replacement for him, because you don't know how long he's going to play with how talented he is and how tough a guy he is."
The Cowboys see the same qualities in Lee. When things are close to equal, NFL teams tend to go with the younger, cheaper option.
Nobody has to explain the business of the NFL to Brooking. But he never hesitated to help the guy who will take his job sooner or later, a tribute to Brooking's character and a tip of the cap to Jessie Tuggle.
Tim MacMahon covers the Cowboys for ESPNDallas.com You can follow him on Twitter or leave a question for his mailbag.
WEEK 15: COWBOYS vs. WASHINGTON REDSKINS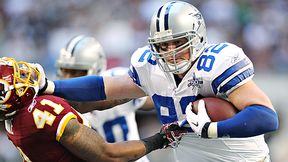 Follow ESPNDallas.com's coverage

of the Dallas Cowboys on Twitter
DALLAS COWBOYS CENTER
Check out ESPN Dallas' home for complete Dallas Cowboys coverage before and after each week's game, including analysis, commentary, videos, predictions, report cards, leaders, photos and more.
Cowboys Center »
MORE COWBOYS COVERAGE
NFL BLOG NETWORK