Miles Austin agrees to 6-year extension
Updated:
September 10, 2010, 12:05 PM ET
ESPN.com news services
The Dallas Cowboys and Pro Bowl wide receiver Miles Austin have agreed to a six-year contract extension that will kick in beginning in 2011.
The deal includes $18 million in guaranteed salary, sources told ESPNDallas.com's Calvin Watkins.
Austin signed a $3.168 million contract in June. Austin's extension is worth $54 million, bringing the total value of his contract to $57 million.
More from ESPN.com, ESPNDallas.com
The Cowboys made a mistake in extending Miles Austin. They could have -- and should have -- waited and made him earn his money, writes ESPNDallas.com's Calvin Watkins. Story
---

Cowboys owner Jerry Jones made it clear he plans to build his franchise around Austin, writes ESPN.com's Matt Mosley. Blog
---
Austin isn't like the other diva wideouts the Cowboys have gambled -- and lost -- on in recent years. His character sets him apart, ESPNDallas.com's Tim McMahon writes. Story

---

For the latest news, analysis and coverage of the Dallas Cowboys, check out the ESPNDallas.com Cowboys Center and the Cowboys blog.
"He's going to be around here a long time," Cowboys vice president Stephen Jones said during a teleconference announcing the deal.
Cowboys owner Jerry Jones had repeatedly said the Cowboys wanted to sign the receiver coming off a breakout season to a long-term deal. That finally came Thursday, three days before the season opener at Washington.
"My career started here, you guys gave me a shot and obviously I put my all out there every day," said Austin, who was pulled out of offensive meetings for the unexpected yet unsurprising announcement. "It feels great to be wanted by this team because I want to be here."
In his first career start last October at Kansas City, Austin had 10 catches for a team-record 250 yards and two late touchdowns, including the 60-yard game winner in overtime. He broke the single-game yardage record held by Hall of Fame receiver "Bullet Bob" Hayes since 1966.
That was quite a breakout performance for Austin, who entered that game with 23 career catches, including five in the first four games last season.
Yet, he wasn't a one-game wonder.
His encore was six catches for 171 yards and two more TDs in Dallas' next game. He went on to earn a spot in the Pro Bowl by finishing the season with 81 catches for 1,320 yards, sixth-best in team history and the sixth-best by any undrafted receiver ever in the NFL.
The Cowboys certainly don't anticipate the 26-year-old receiver from tiny Monmouth College in New Jersey to be only a one-year wonder either.
"We all are familiar and admire the way Miles has evolved into the player he is today. We're also very impressed with the person that he is," Stephen Jones said. "I've never felt like when we have made this kind of commitment to any individual that we've ever been as prepared or better informed about what he is as a player and as a person. That's a good feeling and made this very comfortable in terms of getting this done.
"He's what we want to build our franchise around," Jones said.
The Cowboys already had quarterback Tony Romo, who like Austin came into the league as an undrafted free agent, signed to a long-term contract along with linebacker DeMarcus Ware, tight end Jason Witten and nose tackle Jay Ratliff. All are Pro Bowl players.
Stephen Jones said it was important to get Austin's deal done before the start of the new season, though he said "it happened in short order" once negotiations really began after the team returned from training camp in Oxnard, Calif., about two weeks ago.
Making The Most Of It

Miles' Austin 2009 season was historic. Since 1980, no wideout with nine or fewer starts in a season racked up the yardage like Austin.
| | | | |
| --- | --- | --- | --- |
| | Team | Yards | Year |
| Miles Austin | DAL | 1,320 | 2009 |
| Jimmy Smith | JAC | 1,244 | 1996 |
| Ricky Sanders | WSH | 1,148 | 1988 |
| Brandon Stokley | IND | 1,077 | 2004 |
"The big thing we needed to do was just get our hands around all the uncertainties that are out there," Stephen Jones said, referring to pending NFL negotiations with the players' union. "At the end of the day we knew were going to have Miles and we were going to figure out how to make that work."
Coach Wade Phillips said Austin continued to work hard during the offseason and into preseason workouts even though the contract situation had to be on his mind. And the coach isn't concerned about Austin's quick ascension from virtual unknown to Pro Bowl player with a long-term contract in less than a year's time.
"I am confident in Miles. Yeah, he's only done it one year, but what a year," Phillips said. "He's shown so many things. He had the greatest game in Cowboys history. That's pretty strong. It's not like a guy who just had a good year. He had a tremendous year, and he had tremendous games that nobody's had before. I think that's part of the confidence.
"He's such a hard worker, he is a great athlete and he's learned how to pull it all together. I think that will continue."
Austin is the third high-profile receiver to receive a lucrative extension this offseason, behind Dolphins wide receiver Brandon Marshall and Texans wide receiver Andre Johnson.
Also, Indianapolis' Reggie Wayne and Philadelphia's DeSean Jackson each have been lobbying for new contracts.
Information from The Associated Press contributed to this report.
2010 NFL PREVIEW
WEEK 1 PREVIEW
THE PIGSKIN PANEL
POWER RANKINGS
EXPERTS' PREDICTIONS
TEAM PREVIEWS
EIGHT GREAT DEBATES
JOHN CLAYTON QB RANKINGS
FOLLOW US ON TWITTER
NFL BLOG NETWORK
INSIDER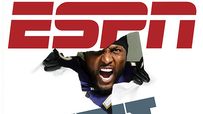 ESPN THE MAGAZINE