Penalty on Sam Hurd, not Miles Austin
Updated:
October 18, 2010, 8:44 PM ET
By
Richard Durrett
and
Calvin Watkins
| ESPNDallas.com
IRVING, Texas -- Dallas Cowboys receiver Miles Austin was kicking himself for getting an excessive celebration penalty in the 24-21 loss to the Minnesota Vikings, but it looks as though it wasn't even his fault.
Cowboys coach Wade Phillips said he talked to Carl Johnson, the NFL's vice president of officiating, and the excessive celebration penalty wasn't actually on Austin. It was on Sam Hurd.
Hurd, apparently, flashed the "Hook 'em Horns" sign like Roy Williams always does, making it a choreographed celebration deemed illegal in the rulebook. So Austin leapfrogging Williams in the end zone after his teammate's score was not deemed a problem.
An official on the field told Phillips that the penalty was on Austin. But Phillips said he called Johnson for clarification Monday morning and was told it was on Hurd.
Phillips said the team is going with "college rules" when it comes to celebration -- little or none.
"Our celebration needs to be after the game, after we win," Phillips said.
Austin still had called his leap "dumb" and said he was disappointed in himself for a push-off that resulted in a pass interference call in the second quarter, nullifying his 68-yard touchdown catch.
NFL - Cowboys Starting 1-4 or Worse
This is just the 6th time in their illustrious history that the Cowboys have started 1-4 or worse. In none of the previous 5 instances did they rally to make the playoffs.
WORST RECORD AFTER 5 GAMES, COWBOYS HISTORY
Finished
2010
1-4
?
2001
1-4
5-11*
1989
0-5
1-15*
1974
1-4
8-6*
1963
1-4
4-10*
1960
0-5
0-11-1*
*Missed playoffs
powered by

"I was just kicking myself until 4 in the morning," said Austin, who then kicked himself for 10 more minutes in front of the media at Valley Ranch on Monday. "To do anything that would even jeopardize the well-being of the team is crazy and unexplainable."
The Cowboys were flagged for excessive celebration after Williams caught a 15-yard touchdown pass from Tony Romo to put Dallas up 7-0 in the first quarter. David Buehler's kick then went out of bounds, allowing the Vikings to start their ensuing drive at the Cowboys' 45.
Dallas wound up forcing Minnesota to punt, but Austin went away thinking he cost his team field position and committed the penalty a week after Marc Colombo was flagged for falling down in the end zone.
"I feel terrible," Austin said. "I ran up right behind [Williams]. I was just excited for Roy. Romo checked out of the play. I saw the play he called. It worked. I was just excited. I can't do stuff like that. It was stupid."
Austin vowed not to celebrate in the end zone again, saying he won't risk hurting the team. After Dez Bryant caught a game-tying touchdown pass in the fourth quarter, Austin just shook his hand. Bryant and some teammates celebrated with a back-bump once they got to the sideline.
"We all thought it shouldn't been called, just having fun," Bryant said. "It's not like we did something outrageous. It happened so we live with it and move on."
More on the Cowboys

Tim MacMahon, Todd Archer and Jean-Jacques Taylor have the Dallas Cowboys blanketed.
Blog » ESPN Dallas »
Top 50 Cowboys

Phillips said he told Austin that he didn't receive the excessive celebration penalty.
"He didn't say much, I just told him," Phillips said.
Austin said he talked to as many players as he could and pledged to get better.
"I told them, 'I'm going to do everything I can to make it up to you guys and continue to fight,'" Austin said.
As for the pass interference call, Austin said he pushed off Vikings cornerback Asher Allen on the deep pass in the second quarter that appeared to be a touchdown.
"I'm a physical type of guy, so when I'm leaning into somebody, they're leaning into me," Austin said. "But when I put my hand out there, it was a push-off. [It was] just bad technique."
Austin said his overall game -- two catches for 12 yards and the two penalties -- was one of the most disappointing of his career.
"When good things happen, those are things you'll remember," Austin said. "When bad things happen, those are things you'll never forget. It's one of those things I'll never forget. I'll never put us in a position like that ever again."
Richard Durrett is a reporter for ESPNDallas.com. You can follow him on Twitter. ESPNDallas.com's Calvin Watkins contributed to this report.
WEEK 6: VIKINGS 24, COWBOYS 21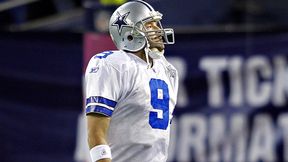 Follow ESPNDallas.com's coverage

of the Dallas Cowboys on Twitter
DALLAS COWBOYS CENTER
Check out ESPN Dallas' home for complete Dallas Cowboys coverage before and after each week's game, including analysis, commentary, videos, predictions, report cards, leaders, photos and more.
Cowboys Center »
MORE COWBOYS COVERAGE
Get the latest news and analysis by checking out ESPNDallas.com's Cowboys Blog.
Former NFL scout Bryan Broaddus breaks down film for the Scout's Eye series.
Submit questions for Calvin Watkins to answer in his weekly Cowboys Mailbag.
NFL BLOG NETWORK