Bright Realty Celebrity Golf Classic
Updated:
April 1, 2011, 1:06 PM ET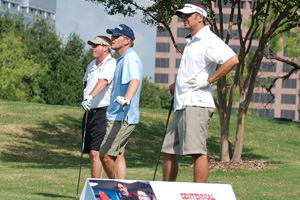 The 44th Annual Bright Realty Celebrity Golf Classic benefiting Big Brothers Big Sisters is just around the corner - sign up your team today to ensure your spot in the best charity golf event in the Metroplex!
Annually rated as one of the Top 10 Charity Golf Events in the DFW Metroplex by the Dallas Business Journal, this event features an outstanding golf venue, unsurpassed celebrity interaction as well as the best post-party in town.
The celebrity host for the golf tournaments as well as the Party at the Palladium will be none other than San Diego Chargers' wide receiver Patrick Crayton. He was a originally drafted in the seventh round (216th overall) of the 2004 NFL Draft by the Dallas Cowboys. He played college football at Northwestern Oklahoma State.
He has a great heart for Big Brothers Big Sisters and is happy to be a part of these events.
Click here for more information.
What: Bright Realty Celebrity Golf Classic
Where: 4400 N. O'Connor Rd.
Irving, TX 75062
When: Monday, May 9 from 8 a.m. - 2 p.m.