Commentary
Steelers' mental muscles oust Ravens
Pittsburgh punches its ticket to AFC title game, survives Baltimore's biggest haymakers
PITTSBURGH -- The exact moment the Pittsburgh Steelers turned the Baltimore Ravens into soft, purple puffs of hot, trash-talking air?
"I think when we made it 21-21, I think we got the game back in control," said Steelers linebacker
James Farrior
. No, that's when the Steelers first dropped an anvil on the Ravens' toes. It's when they began to win the psychological war that defines this deliciously mean, chirpy and ungodly vicious rivalry. It's when the Steelers knew they were advancing to the AFC Championship and the Ravens were, to get all Poe-ish, nevermore. The Steelers didn't just overcome a 14-point halftime deficit; they broke the Ravens' considerable will. Their 31-24 victory Saturday evening at Heinz Field -- a wonderful, brutal, manicure-ruining game -- was a mental fistfight that left the Ravens holding ice packs to their bruised egos.
Hines Ward
. "They keep asking for us. Sometimes, my mom always said, be careful what you ask for.'' Ward, who has been in the league for 13 years, lives for the postseason. He's a win away from a third Super Bowl appearance. But nothing gives him greater joy than to leave the Ravens behind like a clump of sod from his cleats. On the Steelers' first offensive play, Ward was flagged for unnecessary roughness. The first play. It was one of 15 penalties called in the game by referee Jeff Triplette's skittish crew, which must have felt like it was officiating a WWE match. "Some guys don't particularly like the way I go after guys," said Ward, long despised by opponents for his physical play. "But the first personal call, it was just funny that I've got four guys beating me up under the pile and I come out with the personal foul. It wasn't even offset[ting] calls. I just chuckle about it.'' He wasn't chuckling at halftime, when the Ravens owned a 21-7 lead. Nobody was. Farrior said the Steelers' locker room wasn't a happy place.
Ray Rice
run over safety
Troy Polamalu
on his way to a 14-yard touchdown. They had stood dumbfounded as Ravens defensive end
Cory Redding
picked up a Roethlisberger fumble and returned it 13 yards for a TD. And they had seen Steelers running back
Rashard Mendenhall
fumble the ball away, followed by a Ravens score six plays later. By then the Ravens were in full chirp mode. Ward seethed. "They always pride themselves on bullying guys, bullying people," said Ward. "They always do all the trash talking. They've been trash talking all week. Talking about how they want to break Ben's nose again, stuff like that. Sometimes when you're fighting a bully, you've got to just hit them in the mouth and shut them up.'' The Steelers are in the AFC Championship because they were more mentally muscular. It's really that simple. They hit the Ravens in the mouth and the bullies spent the rest of the game looking for their teeth. Ravens fans will blame quarterback
Joe Flacco
for the collapse and defeat. Flacco finished 16 of 30 for 125 yards with a touchdown and interception. He was dreadful for large, important chunks of the game. But Flacco didn't give up five sacks. He didn't drop a final drive-killing fourth-down pass (hello,
T.J. Houshmandzadeh
). He didn't give up those 31 points. In other words, there were plenty of Ravens who folded under the pressure. Or gagged -- you decide. The Steelers didn't fold. They unfolded. For the first 30 minutes they played like they were still on a bye week, but then came the playoff smelling salts. "I think both teams think they can impose their will," said Farrior. "We always believe we can do that. It's a little tough when Baltimore thinks it can do the same thing.'' Thinking and doing are two different things. You could see it in the Ravens' body language. You even could see it in the Heinz Field press box, where members of the Ravens' front office, including general manager Ozzie Newsome, spent much of the second half shaking their heads in disbelief, burying their heads in their hands, slamming tabletops (not Newsome, by the way), and delivering loud, exasperated sighs. When Flacco's final pass of the season was dropped by Houshmandzadeh, Newsome and his staff made their way to a pair of elevators in the hallway. The left elevator was reserved for Steelers officials and assistant coaches, the right elevator reserved for Ravens assistants and officials.
New York Jets
-
New England Patriots
game. "I can go to Hawaii on my own time.'' Tomlin spied Mendenhall trudging up the ramp to the locker room. "C'mon, Rashard, I forgave you already," said Tomlin. "When you took that slash in and put us up by seven, that's when I forgave you.'' And then he saw Ward. "C'mon, old man!" he yelled. The old man was smiling. That's what happens when you knock out the bully.
Gene Wojciechowski is the senior national columnist for ESPN.com. You can contact him at gene.wojciechowski@espn.com. Hear Gene's podcasts and ESPN Radio appearances by clicking here. And don't forget to follow him on Twitter @GenoEspn.
SUPER BOWL XLV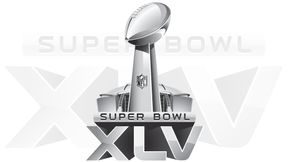 The Packers defeated the Steelers 31-25 in Super Bowl XLV to win their 13th league title.
Super Bowl Central
|
Super Bowl blog
SUPER BOWL PREDICTIONS
WHAT'S REALLY AMERICA'S TEAM?
HOF: FAULK, DEION HEAD CLASS OF 2011
HOT READ: CHEESEHEADS/MCCARTHY
STEELERS COVERAGE
PACKERS COVERAGE
COMMENTARY/BLOG POSTS
SCOUTS INC.
SPORTSNATION
SPORTS TRAVEL
NFL BLOG NETWORK
FOLLOW US ON TWITTER
ESPN PASSPORT