Commentary
U.S. legislators, Utah AG challenge BCS
Is BCS headed to court? Also, crash courses in confidentiality for sports lawyers
Updated:
December 12, 2009, 8:06 PM ET
By
Lester Munson
| ESPN.com
It features expensive lobbyists, at least one political action committee, social network campaigns on Facebook and Twitter, a PR consultant who served as press secretary to President George W. Bush, complex litigation, and a landmark case now in the U.S. Supreme Court.
It is, of course, college football in its glorious postseason form, the Bowl Championship Series. The athletes are not paid, but everyone else is raking it in as the BCS enters its 12th year of games and controversy.
Despite two wars, a recession, an unemployment crisis, and an endless health care debate, the BCS promises to be a hot topic in two of the three branches of the nation's government in the early months of 2010.
[+] Enlarge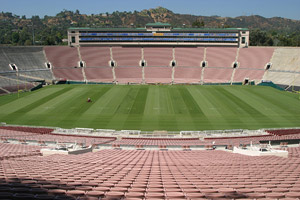 Kevin Reece/Icon SMITexas and Alabama will settle the BCS title in Pasadena, Calif., but the future of college football's postseason could be decided in Washington, D.C.
It will be a real brawl with the courts deciding an antitrust challenge that could dismantle the BCS and Congress considering a bill that would put the Federal Trade Commission in charge of college football's postseason.
Utah Attorney General Mark Shurtleff, after months of preparation, is spearheading the antitrust attack.
"We have studied the evidence, we have analyzed the law, and we are ready to file our case early in 2010," says Shurtleff. "We hope that other states and the Justice Department will join us."
Shurtleff will meet with Christine Varney, whom President Barack Obama appointed as chief of the antitrust division. "They have the resources and the experts," Shurtleff told ESPN.com, "but we are ready to go with or without their help."
Obama's position is well-known. In interviews on "60 Minutes" and on ESPN, he has expressed his preference for an elimination tournament.
In her confirmation hearing in March, Varney promised Sen. Orin Hatch, R-Utah, that she looked forward to "working with the Utah attorney general and the [federal] antitrust division staff" on the issues. It is far from certain that Varney will join Shurtleff in the effort, but, as Shurtleff says, "we know that she will meet with us and look seriously at the issues."
Most experts agree that the antitrust challenge should succeed. Shurtleff and anyone who joins him in the lawsuit must prove that the BCS has total control of the postseason bowl market (it does), that it uses its control to help some conferences and schools at the expense of others (it does), and that it has damaged Utah (it has).
The most significant unknown factor is another antitrust case, American Needle v. NFL, now pending in the U.S. Supreme Court. If the NFL succeeds in persuading the nation's highest court that sports leagues are entitled to antitrust immunity, Shurtleff's attack on the BCS is doomed. A decision is expected by June 2010.
While the judicial branch of government sorts out the antitrust issues, the legislative branch, the U.S. Congress, will be considering a bill that would put the Federal Trade Commission in charge of a college football postseason tournament.
The legislation, conceived and sponsored by Rep. Joe Barton, R-Texas, has been approved by a House subcommittee. Although it has support from both Democrats and Republicans, it has also faced resistance.
Typical of those who oppose Barton's bill is Rep. Bart Stupak, D-Mich., who told ESPN.com, "We have better and more important things to do. For me, the letters 'BCS' stand for business, consumers, and seniors. They need our help more than the NCAA and college football teams. I will be voting 'no'."
The next step in the legislative process for Barton's bill is consideration by the House Committee on Energy and Commerce and its powerful chairman, Henry Waxman, D-Calif. Waxman's position is unknown, but a spokeswoman says that Waxman wants the universities, the conferences and the BCS "to address the issue on their own and create a fair and equitable system."
[+] Enlarge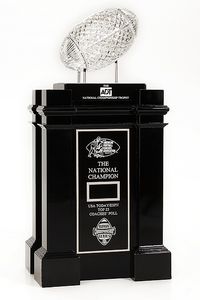 Getty ImagesNo trophy will be awarded in the BCS legal game being played by legislators, lobbyists and the Utah attorney general.
That is not likely to happen. In the face of congressional action and threatened antitrust legislation, the BCS is steadfast in defending its position and its territory. Instead of meeting to negotiate with critics, the BCS has recently hired Ari Fleischer, the former White House press secretary, who has built a powerful public relations and communications firm in the sports industry.
Fleischer joins an impressive team of BCS and football lobbyists. J.C. Watts, a former Oklahoma and CFL quarterback who has become a formidable lobbyist after four terms in the House, leads the BCS effort. Philip Hochberg, another influential lobbyist, is representing the Football Bowl Association, a trade group that represents 29 postseason bowls and supports the BCS.
Bill Hancock, the BCS administrator, is ready for the fight, offering ready answers both to the legislation and the litigation. "The real fact is that those conferences who complain are receiving more money from postseason football than ever before, far more than they've ever received before, because of the BCS. And access to these bowl games is better than ever."
BCS opponents are equally steadfast. They have formed a political action committee that is raising funds for the continuing battle, and they seem to be relishing the fight.
Only one thing is certain. Even if the Barton bill or the antitrust challenge proves to be successful, it will take some time. The BCS is here to stay through at least 2012.
Silence Is Golden, And Hard To Negotiate
A lawyer working in the world of sports must know something about negotiations, something about labor law and even a little antitrust law. With that smattering of knowledge, the lawyer can fake his way through most situations. Now, there is a new and important skill the sports lawyer must develop: drafting a killer confidentiality clause.
Take a lawyer whose client becomes the target of embarrassing revelations from women the client met in his relentless pursuit of competitive excellence.
In a typical sequence, one of the women realizes she has a story to tell, she hires a lawyer, and they schedule a news conference. The sports figure's lawyer becomes critical. Between the announcement of the news conference and the actual news conference, fast and furious negotiations begin. In exchange for certain considerations and after the going rate for silence is argued, the woman agrees to a settlement. She cancels the news conference. She doesn't postpone the news conference. She cancels it.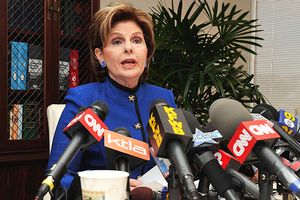 Charley Gallay/Getty ImagesLawyers representing athletes don't want to see Gloria Allred speaking at a public news conference.
Consider, for example, Gloria Allred, the ubiquitous, Chanel-suited California lawyer who shows up wherever celebrity news is breaking. The most dangerous real estate in California is the space between Allred and a television crew.
Hundreds of thousands of lawyers like to say that they specialize in "complex litigation." It sounds impressive and leads to high hourly rates. (And have you ever heard a lawyer say he specialized in simple lawsuits?) Allred specializes in news conferences, so it must have been painful for her when, at the height of the Tiger Woods frenzy, Allred canceled the news conference for her client, Rachel Uchitel, the first publicly revealed girlfriend.
While we don't know for certain why Allred canceled, the challenge for most lawyers and their clients in this increasingly popular sequence is the confidentiality clause. It must be ironclad and utterly without wiggle room. That's right. No room to wiggle. The woman agrees to silence. If she should violate the clause, it must provide that bad things will happen and happen instantly. Immediate consequences would begin with the taking back of anything she gained from the agreement, such as a new house, new car or cash. Written properly, the confidentiality clause could leave the woman standing on the curb with nothing.
Until now, the most famous and successful confidentiality clause was the agreement between Michael Jackson and Evan Chandler, the former Beverly Hills dentist, who accused the King of Pop of repeatedly molesting his son in 1992 and 1993.
After Chandler filed a civil suit that sparked a furor, Jackson and his lawyers worked out a reported $20 million settlement with the Chandler family that included a confidentiality clause. The settlement and the clause silenced the Chandlers' 13-year-old son and brought an end to a criminal investigation of Jackson. To this day, the Chandler boy, who is now approximately 30 years old, has not told his story publicly. (Santa Barbara District Attorney Tom Sneddon filed criminal charges against Jackson involving other children that resulted in a trial after a second investigation in 2005. That case ended in acquittal.)
Given recent headlines, sports lawyers gathered in conferences and law students interested in sports law will add the confidentiality clause to their curriculum. In addition to the study of the National Labor Relations Act and the Sherman Antitrust Act, they will organize seminars and courses entitled "Infidelity Eruptions: Public and Private Remedies." And if they invite Allred as a lecturer, they might even be able to determine whether those news conference suits are the real Chanel or a knockoff.
Lester Munson, a Chicago lawyer and journalist who reports on investigative and legal issues in the sports industry, is a senior writer for ESPN.com.
Legal Analyst
Senior Writer and Legal Analyst, ESPN.com
13 years as investigative reporter at Sports Illustrated
Adjunct Instructor, Northwestern's Medill School of Journalism
SPONSORED HEADLINES
ESPN TOP HEADLINES
MOST SENT STORIES ON ESPN.COM