Discussion
Floyd Landis: The moral of the story
We give elite athletes, our heroes, the benefit of the doubt when we shouldn't
Updated:
May 25, 2010, 1:10 PM ET
By
Tim Keown
| ESPN.com
We believe, as a nation, that every car salesman is trying to screw us over. We believe our politicians sell out to line their pockets and protect special interests. We believe Wall Street bankers would short their mothers if it meant they could add a Sub-Zero to the pool house this summer.
So why do we expect our athletes to be moral?
It's the most amazing thing. We're so cynical and negative when it comes to the rest of the world -- we won't even answer the ...

Read full story
FLOYD LANDIS ADMITS DOPING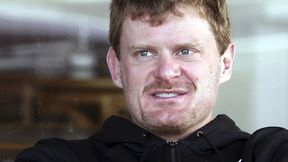 D. Ford he used PEDs and confirmed he sent e-mails implicating dozens of other cyclists, including Lance Armstrong:
LATEST
WATCH
LISTEN