Discussion
New year, new rules: Rule No. 6
Updated:
December 15, 2010, 10:57 AM ET
ESPN The Magazine
Rule No. 6: No sharing of numbers in college football
Say that Notre Dame someday decided to retire the numbers of tailback Armando Allen Jr. and linebacker Manti Te'o. Forget that neither currently has the trajectory of an Irish immortal. Point is, it would be a bit complicated because both wear No. 5. We can't be the only ones who think dressing more than 100 players, creating the need to duplicate numbers, is overkill. Numbers are meant to distinguish, fellas.
NEXT: ...

Read full story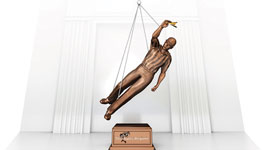 INDEX PAGE
FOOTBALL
BASEBALL
BASKETBALL
HOCKEY
SOCCER
GOLF
OTHER