Discussion
New year, new rules: Rule No. 11
Updated:
December 15, 2010, 11:04 AM ET
ESPN The Magazine
Rule No. 11: Implement the Matt Meyers balk rule
Who is Matt Meyers, you ask? He's a baseball editor at The Mag, and he's had it up to here with the way balks are called. He's not wrong. It's the most inconsistently applied rule in all of sports, especially when a lefthander is on the mound.
The MLB rule book is clear. "If there is a runner, or runners, it is a balk ... when the pitcher, while touching his plate, fails to step directly toward a base before throwing to that ...

Read full story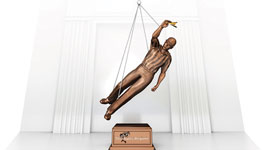 INDEX PAGE
FOOTBALL
BASEBALL
BASKETBALL
HOCKEY
SOCCER
GOLF
OTHER