Discussion
New year, new rules: Rule No. 15
Updated:
December 15, 2010, 10:54 AM ET
ESPN The Magazine
Rule No. 15: Protect hockey players the Euro way
Safety first, right? It is overseas, anyway. Adopting some international rules could make the NHL a cleaner game.
To see what six NHL players and one NHL coach think of these rules proposals, you can go here.
BAN ALL HEAD SHOTS. Despite the recent ban on blindside hits, there's been no decrease in NHL concussions. Time to follow the lead of the International Ice Hockey Federation, which penalizes any head ...

Read full story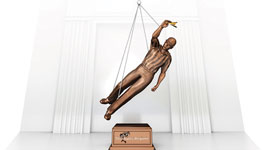 INDEX PAGE
FOOTBALL
BASEBALL
BASKETBALL
HOCKEY
SOCCER
GOLF
OTHER