Discussion
McCartney's Big Apple sports dreams
Pop singer would 'Have It All' with a Giants-Jets Super Bowl
Updated:
December 28, 2010, 1:00 PM ET
By
Mary Buckheit
| Special to ESPN.com
Two years ago, Jesse McCartney's song "Leavin'" (produced by Tricky and The Dream) was the most-played Top 40 single of 2008. Two weeks ago, MTV put McCartney's single "Shake" on its list of the top 25 songs of 2010 -- and the guy hadn't even put out an album in two years. His anticipated record "Have It All" (iTunes | -->Amazon), on which the catchy single appears, is scheduled to be released early in 2011.
Earlier this month while on tour, he fielded a phone call from The Life. ...

Read full story
More From ESPN Music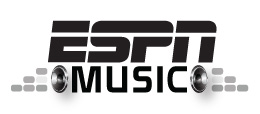 Follow ESPN Music on Twitter
HEAVY ROTATION
FEATURES
AS HEARD ON …
PHOTO GALLERIES …
CHATS