Discussion
Coming to a head
Scientists are competing with one another for concussion cures and treatments
Updated:
January 6, 2011, 5:40 PM ET
By
Peter Keating
| ESPN The Magazine
"I'm sorry for your loss."
The future of sports concussions is in that sentence. It's the expert's opening gambit to the mourner, sympathetic and nonjudgmental but introductory, too, a polite way of saying, "There's a dead body here I need to ask you about." Ken McKinley heard those words on Tuesday, Sept. 21, 2010, the day after his son Kenny, a 23-year-old wide receiver for the Broncos, took his own life. The doctor on the other end of the line wanted a sample of Kenny's brain.
With ...

Read full story
ESPN The Magazine: January 10, 2011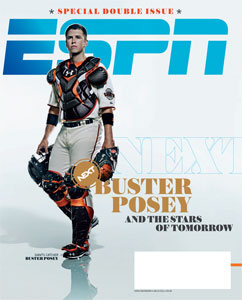 Check out ESPN The Magazine's January 10, 2011 issue -- NEXT -- below.
Features