Discussion
The family business
A story about how stickball rekindles a grandmother's memories
Updated:
February 28, 2011, 12:16 PM ET
By
Miguel Batista
| Special to ESPN The Magazine
JOSEFINA BROUGHT THE SPOON to her mouth and tasted her homemade bean sauce. "Perfect," she said to herself, before placing the spoon on the counter beside the stove and walking to the front porch. Her leather sandals flapped against the wooden floor with each step. They were her grandson's very first gift to her several years ago, and though holes had formed in the heels, she couldn't bring herself to part with them.
"Toņito! Toņito," she shouted down the potholed street ...

Read full story
ESPN The Magazine: March 7, 2011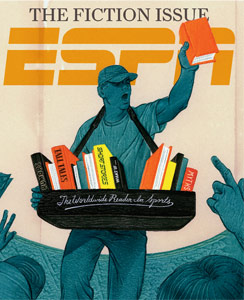 Check out ESPN The Magazine's March 7, 2011 issue below.
Fiction
Features