Discussion
The Legend of Big Rich
Richard Williams, a former lineman who turned his back on football's millions, may have the strongest hands in the world
Updated:
April 10, 2011, 4:34 PM ET
By
Allison Glock
| ESPN The Magazine
SIZE DOESN'T MATTER. That's one of the first things the strongmen tell you, even though most of them are large enough to have their size infiltrate their names. Like "Big Rich" Williams, 6'3", 410 pounds, the man with the marvelous hands. The hands themselves are average looking. Not the sort of things you'd note from afar, as you would, say, J-Lo's backside or Drew Gooden's beard. And, yet, despite their ordinary appearance, Williams' hands are the strongest in the world. Perhaps the ...

Read full story
ESPN The Magazine: April 18, 2011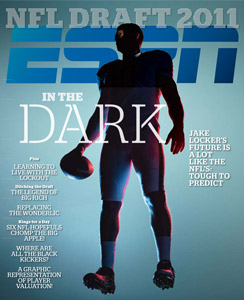 Check out what's in ESPN The Magazine's NFL Draft 2011 issue!
Features
Columns & Go/Play