Discussion
3 Doors Down guitarist jams on sports
Originally Published:
July 26, 2011
By
Matthew Glenesk
| Special to ESPN.com
Loud and from the South, a marriage between 3 Doors Down and NASCAR was only natural.
The rock group from Mississippi and NASCAR have shared a strong bond in recent years, from performances at a number of tracks to the band's name appearing on cars driven by Dale Earnhardt Jr. and Tony Stewart. In fact, the two drivers starred in 3 Doors Down's 2003 music video for "The Road I'm On," racing customized SUVs through empty city streets.
Fresh off the release of its new album, "Time ...

Read full story
More From ESPN Music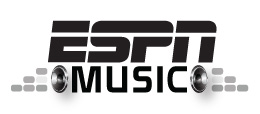 Follow ESPN Music on Twitter
HEAVY ROTATION
FEATURES
AS HEARD ON …
PHOTO GALLERIES …
CHATS