Discussion
Big dreams … but no crossover move
Updated:
August 2, 2011, 12:56 AM ET
By
Joshua Epstein and Daniel Zott
| Special to ESPN.com
It's fairly obvious to anybody reading a Dale Earnhardt Jr. Jr. column on ESPN.com that sports and music intersect in many places -- even outside the Hootie and the Blowfish video "Only Wanna Be With You."
In the past week, we have been filming a video for the song "Simple Girl." The video features a bunch of kids and ourselves playing pickup basketball -- so we've found ourselves out on the courts quite often the past few days.
While our skills might have diminished ...

Read full story
More From ESPN Music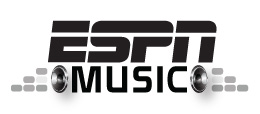 Follow ESPN Music on Twitter
HEAVY ROTATION
FEATURES
AS HEARD ON …
PHOTO GALLERIES …
CHATS