Discussion
Old Sonics remind us of what we lost
Or, more specifically, what was stolen from Seattle
Originally Published:
August 10, 2011
By
Duff McKagan
| Special to ESPN.com
It has been a few years since we've even thought of a "Sonic" in Seattle. A few years before that, we couldn't have imagined the two words "Sonics" and "Seattle" being separate. But alas, and all of a sudden, the mean ol' NBA took the Seattle SuperSonics away.
It is hard to fathom, but it seems to be that the city of Seattle has gotten used to now being just a two-sport town (major sports, that is). It hasn't been easy, as this area simply has a legion of ardent and hard-core ...

Read full story
More From ESPN Music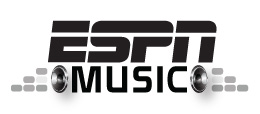 Follow ESPN Music on Twitter
HEAVY ROTATION
FEATURES
AS HEARD ON …
PHOTO GALLERIES …
CHATS