Discussion
Still buying in on the Red Sox
Updated:
September 22, 2011, 12:17 PM ET
By
Steve Riley
| Special to ESPN.com
Another year, another nail-biter for us members of Red Sox Nation.
As autumn arrives, Red Sox faithful must brace for a wild ending to an up-and-down regular season. A roller-coaster ride that started back in April with a 0-6 start has landed us here: jockeying for an American League wild-card berth with the Tampa Bay Rays and Los Angeles Angels.
The AL East title, once within the grasp of the Red Sox, is out of the picture because the New York Yankees clinched that Wednesday. ...

Read full story
More From ESPN Music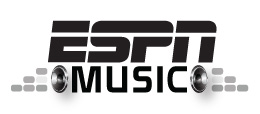 Follow ESPN Music on Twitter
HEAVY ROTATION
FEATURES
AS HEARD ON …
PHOTO GALLERIES …
CHATS